Every parent or carer wants to make sure that their child has a fun, happy birthday. Birthdays should be joyful, memorable occasions filled with laughter, games and cake. However, with much of the UK back in tougher lockdown measures, parents up and down the country are wondering how to keep the magic alive at socially-distanced birthday parties.
Even if your area isn't under Tier 2 or 3 restrictions, you can only meet in groups of six indoors or outdoors – and in England this number includes children. We all also have to abide by social distancing measures, meaning we can't get within two metres of each other.
As every carer and parent knows, this presents a massive obstacle to most party games! And stricter local lockdowns can often be imposed all of a sudden, leaving your carefully thought-out plans in tatters.
As such, if you don't want to get caught out when planning your child's lockdown birthday celebration, it's crucial to design your festivities with coronavirus measures in mind. With games and long guest lists off the table, what can you do instead to make sure your child has a fun and fabulous birthday party?
If you're determined to make sure your child can see their pals face-to-face on their special day, you can always try a socially-distanced get-together. The children's entertainment industry has reacted quickly and responsibly to the coronavirus situation, meaning that you can get safe, amazing, themed party packages from a wide range of reputable providers.
Alternatively, you can put together an exciting virtual bash with all the trappings of a normal party. Entertainers are also widely available for online gatherings, too, so you won't have to fret about keeping the little ones occupied.
Whether you go online or IRL (that's 'in real life' to us oldies), children's birthday parties in lockdown are all about embracing the do-it-yourself ethos!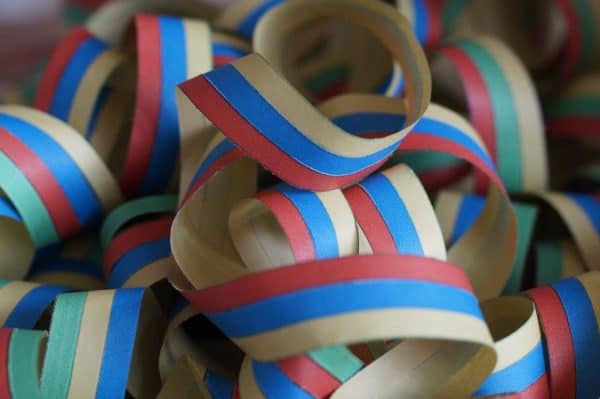 In fact, a smaller DIY affair or a virtual party with a children's entertainer are not only more cost-effective and intimate, but they help bring back the novelty and magic of birthday parties. You don't have to have a big party to make your child's birthday fun or special! With the average price of birthday festivities hitting £500, lockdown is the perfect opportunity to find low-cost, creative ways to celebrate what really matters on the big day.
Here's our expert guide to the best party ideas for celebrating a child's birthday in lockdown.
How To Throw the Perfect Virtual Birthday Party for Your Kids
If you're a bit of a technophobe, you might be wondering: how on earth do you entertain a bunch of young kids at a virtual party? Well, we're here to help you out with some of the best virtual birthday activities for young children.
First up, you might consider having a Zoom party with a fun and easy theme. Whether it's cowboys or unicorns, your kids can dress up and you can decorate the area in the background of your call. If you're stuck for ideas, you can browse our top winter party ideas here – they all translate perfectly to online get-togethers!
The next question is: what should you do about activities? If you've organised a kid's party before, you know that there are a range of party acts available, from clowns and pirates to magicians and princesses.
Just because you're hosting your child's virtual birthday party on Zoom doesn't mean you can't hire professional and fun entertainers. In fact, Captain Fantastic has designed a range of bespoke party packages for online birthday events. You can choose from Superhero, Science, Pirate or Princess -themed magic shows, all of which are fully interactive (there's also a special Toddler option for very young children).
We all know what to look for in an entertainer for face-to-face events – but what makes a good host for virtual birthday parties? Well, it's the same! Just as with in-person events, the best online party entertainers get the little ones up on their feet and laughing. Our magic parties are fully interactive and guaranteed to have everyone joining in in no time.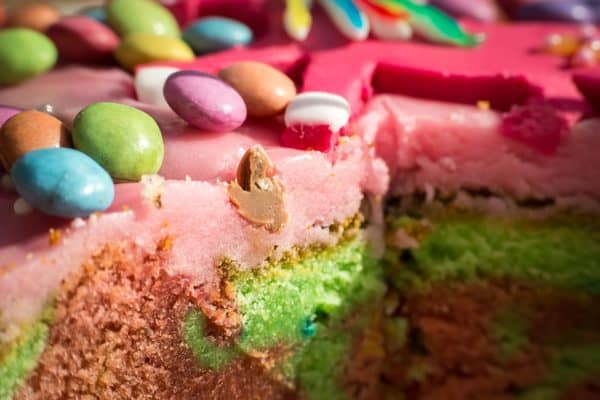 Another thing you can do to make the day special is to make sure to find a moment for the cake. Turning the lights down, bringing in a glowing birthday cake, singing happy birthday and having your child blow out the candles is the highlight of any party – plus, you can match the cake to the theme of the party.
If you're worried that a virtual birthday party won't be the same as an in-person event, never fear. While children still probably find Zoom parties a bit new and different, much of the advice in our blog about getting shy kids involved applies to online settings too. The overall message is: don't single kids out or draw attention to their shyness. In addition, ask the child's parents to help bring them out of their shell.
We know another worry is that technology can be a bit of a faff, so our staff will be on hand to guide you through the entire set-up process.
With our highly-trained, professional entertainers and wide range of imaginative, colourful and interactive party themes, your child and their guests will feel like they're all in a room together. As an added bonus, there will be less cleaning up for you afterwards!
Host a Watch Party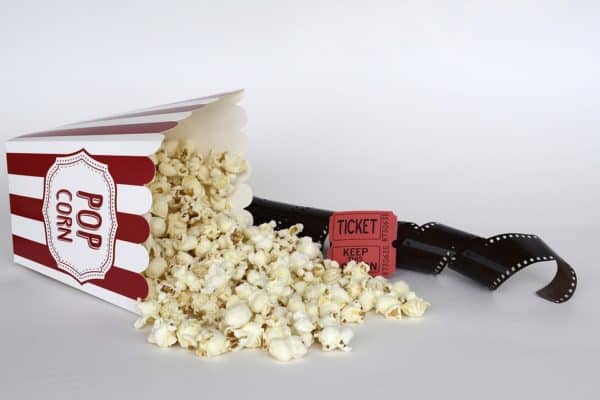 Now, that's the little ones sorted. However, dressing up as pirates or princesses, playing games and watching magicians won't cut it for your older kids' virtual birthday festivities. However, a watch party is ideal for older children and teenagers.
Holding a viewing party for one of your child's favourite films is a fun, simple way to provide entertainment for everyone – and the technology is not as difficult to master as you might fear! In fact, since the beginning of lockdown, many major streaming services have released apps and extensions that help you run seamless viewing parties for multiple households from the comfort of your sofa.
So, exactly what technology do you need to throw a birthday watch party? And how should you structure a viewing party?
Well, there are a few ways of doing it. Firstly, if not every household attending the party has access to the streaming platform you need, you can use the Share Screen function on Zoom. Simply set up a call, invite your guests, and play the film to them using Share Screen.
However, you can also use Netflix's app Teleparty to show movies on Netflix, Disney+, Hulu and HBO to your guests. Everyone will need access to their own account, but once you're all logged in, all you have to do is cue up your film and hit the Teleparty button in the top left corner of your screen to invite your contacts to watch.
The BBC has also launched its own group-viewing widget, BBC Together. This handy function lets you watch BBC content in sync with friends in other households, so it's perfect for a birthday watch party.
If you're stuck for movie ideas, check out these tween-appropriate suggestions from Woman's Day. You can even theme your party around the movie – if you watch The Emoji Movie, for example, everyone could dress up as emojis, and the cake could be an emoji cake.
As for how to structure the party, it's a good idea to chat for a bit before playing the movie. This will help get everyone feeling excited. If you're using Zoom, this part is easy. However, Teleparty also has a text chat function with fun user icons, nicknames and emojis. After watching the film, your guests can stick around to talk about the movie and watch your teen blow out the candles on their cake. With the winter months approaching, a birthday watch party is the perfect cosy way to celebrate your child's birthday in a socially-distanced fashion.
Throw the Ultimate Outdoor Lockdown Birthday Party
If it's not too cold where you are yet and social distancing rules allow, perhaps you're wondering what places you can go to celebrate your child's birthday during lockdown. Here, we consider the safest places you can go to hold an exciting in-person birthday party for your kids.
An outdoor party is obviously one of the safest lockdown birthday party options. If you fancy taking a chance on the weather, you could organise a cosy picnic in the park with extra blankets to keep everyone warm. Set up socially-distanced games with lots of running around and the kids won't feel the cold at all!
Alternatively, some outdoor adventure centres are now open with COVID-secure measures in place. If your little one is a daredevil, an outdoor party with abseiling and zip wires might be the way to go!
Captain Fantastic offers garden or park party packages in a range of themes from Superhero or Science to Princess and Pirate – all of which are specially designed for the coronavirus era.
These events involve clever games and routines specifically created to make sure children stay at least one metre apart (or two wherever possible). We can bring along a gridded dancefloor or hula hoops to ensure that each child gets their own space and maintains social distancing. In addition, every entertainer carries hand sanitiser when attending parties.
We also have a newly-created Challenge Party that allows your child and their guests to have fun while maintaining social distancing. With challenges and games such as blindfolded drawing and scavenger hunts, this party can be tailored to smaller or larger groups, making it perfect for lockdown birthday bashes.
If you do choose to go out for your child's birthday party during lockdown, how can you make sure you all stay safe? Social distancing is key, so make sure you leave an empty place between each child when they're seated. You could also use sparklers instead of having your child blow out candles on the cake, and put together pre-made lunch boxes to reduce the spread of germs through touching food.
Following these rules and bringing in a professional entertainer will guarantee that, wherever you go to celebrate, your child will have a happy birthday.
Perfect Presents for Birthdays During Lockdown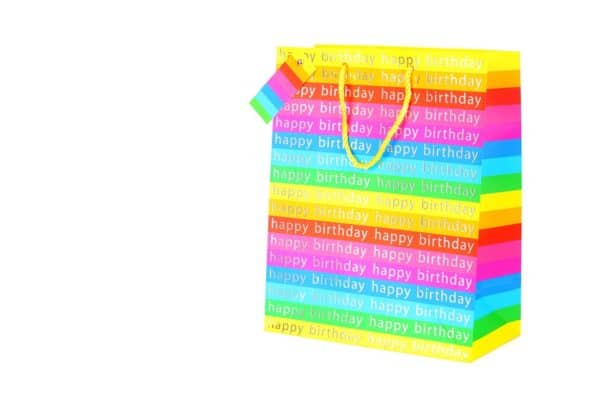 If your little one's big day is coming up, you might be wondering where to find the ideal birthday gifts for children during lockdown. Birthdays are a fantastic opportunity to find toys, craft kits and other gifts that will help keep kids entertained during the coronavirus restrictions.
The best gifts to give during lockdown are undoubtedly ones that will help make staying at home a little more fun. As such, toys, games and gadgets that provide kids with activities to do are hugely popular at the moment.
Building a den has also been a popular lockdown activity – so why not gift the birthday kid a den-building kit? Scandiborn has this dreamy version, but there are tonnes of less pricey options out there.
Meanwhile, craft kits enable children to unleash their creativity. Hobbycraft has a huge selection of kits for every kind of crafting imaginable, from paintboxes and clay sets to sewing and knitting supplies. They also have a wide range of science and modelling kits on offer.
Presents that will get children interested in cooking and baking are another big hit in lockdown. For example, you can buy adorable personalised wooden baking tools from Not on the High Street. Alternatively, you could give the birthday boy or girl a recipe book, such as Nadiya's Bake Me a Story, a cookbook written specially for children by Great British Bake Off winner Nadiya Hussain.
Puzzles and games have also proved highly popular this year and are a perennial favourite for birthday gifts. According to the BBC, Monopoly and Dobble have been the hit board games of lockdown.
Finally, coronavirus also gives you the opportunity to make kids' birthday gifts more meaningful. If your little one or one of their pals has a birthday coming up, it's an opportunity to encourage children to make DIY birthday presents for siblings and friends. Homemade cards are always more personal, so get out the paint, sugar paper, glue and glitter! You can also help your kids make handmade gifts such as cookies, cakes, chocolates or bath bombs.
If you're stuck for ideas, Kidadl has some great inspiration for DIY birthday presents here.
There are millions of creative ways to make sure your child has a happy birthday in lockdown. The trick is to view coronavirus restrictions not as an obstacle, but as an opportunity to do something different and exciting. Thankfully, if you're stuck for ideas, help is at hand. From virtual magic shows to in-person entertainment packages in a variety of exciting themes, Captain Fantastic can help you bring your child's socially-distanced birthday party to life!