All of our parties are full of fun and laughter – but if you want to make them even more special, adding a few extras may be just the thing!
With so many options you really will be spoilt for choice…
Looking for a sweet treat? Why not book a candy floss and popcorn cart with a variety of delicious flavours and colours to choose from. Or Face-painters are a perfect choice for any of our toddler or character parties.
For older children, why not add a Personalised Photo Booth or spectacular LED dance floor to your disco package, giving them somewhere special to showcase their funky dance moves.
We partner with many great suppliers and will look to get you the best quality for the best price.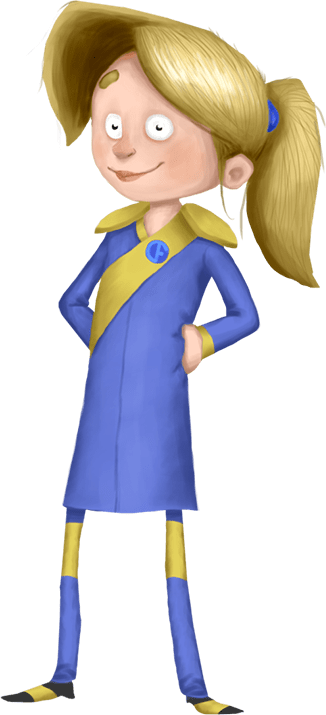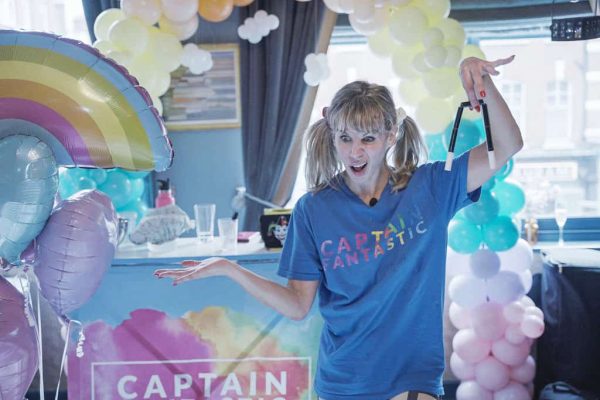 Hosting one of our disco parties for your little one aged 7 or below? 
Why not WOW your guests with some added Abracadabra! We can add a small magic section into your disco for a small additional cost.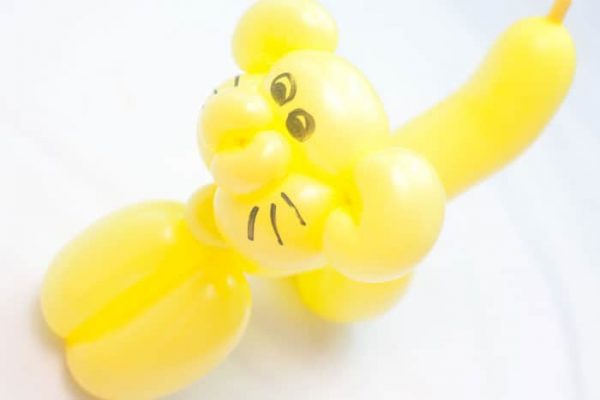 Balloon Modelling
A balloon model for every child!
Want something a bit different to party bags? We're here to save the day! Your entertainer can make a balloon model for every child instead. Choose from swords, flowers and dogs.
From
£25
for up to 30 children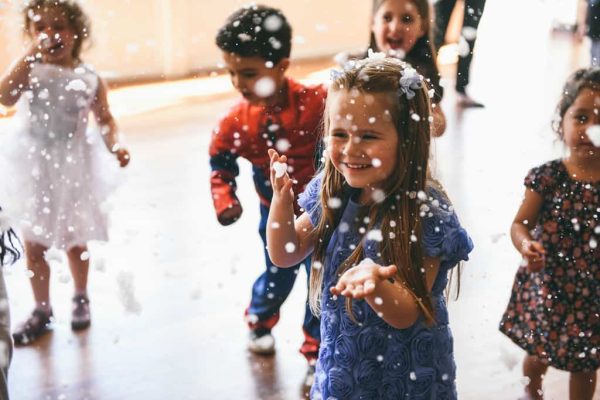 SNOW AND SMOKE MACHINE*
From an Elsa snowstorm to a smokey, atmospheric dance floor. These machines may be little but boy, do they get the party going!
Add these to your Classic Party (already included in a Premium & Deluxe) 
*Please check that your venue allows these machines.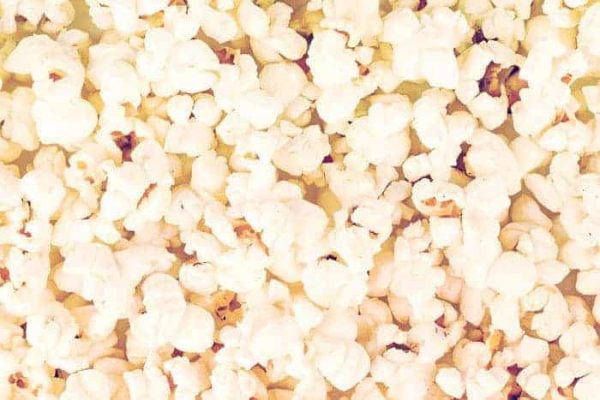 Pop… pop… pop!
The ultimate feel-good party food, made and served on the spot.
Choose from different flavours or just stick with the classics.
From
£160*
*Based on 2 hours with a helper
(Book WITH a Candy Floss Machine for a discounted package price)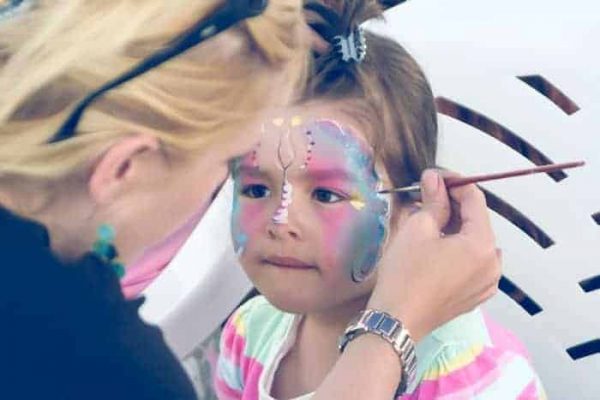 Face painting
Sparkling butterfly, scary tiger or brave superhero? Face painters can turn your child into anything they want to be! 
1.5 hours -18 faces
2 hours – 25 faces
(Approx)
From
£130*
*Minimum 1.5 hours
From £165 for 2 hours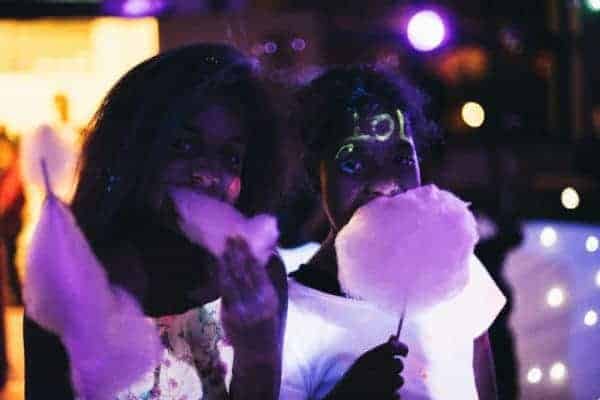 Candy Floss
Whip up a quick melt-in-the-mouth treat to delight your guests!
Choose from a variety of colours and flavours.
From
£160*
*Based on 2 hours with a helper
(Book WITH a Popcorn Machine for a discounted package price)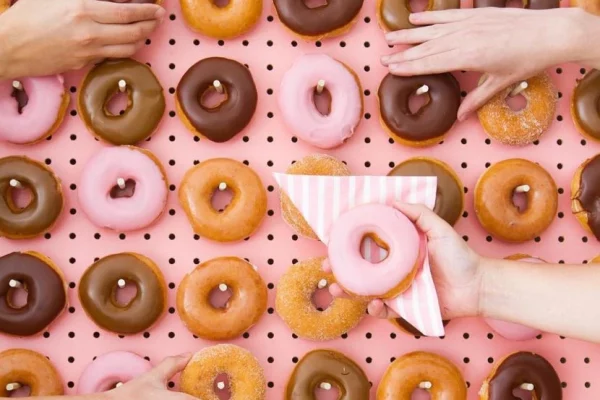 Donut worry, be happy! 
The perfect add-on if you're looking for an alternative option to birthday cake OR just a fun sweet treat for your party animals!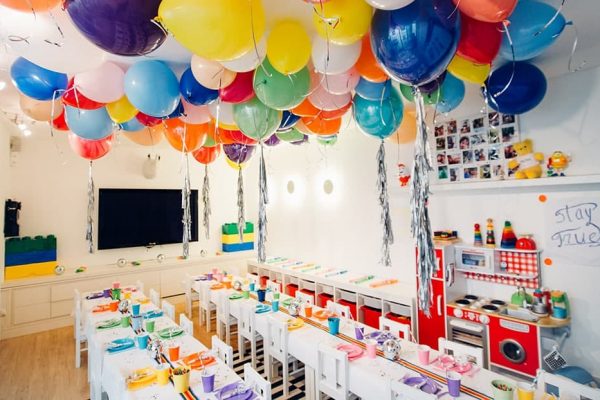 Room Decorations
From Seat covers, Balloon Arches, Cake Tables, Centrepieces to Backdrops… the list goes on! Let our team of professional decorators save you time and stress – We can make your venue look extra special, giving you more time to relax and enjoy yourself with friends and family.
From
£120*
*For a basic package. Larger packages also available.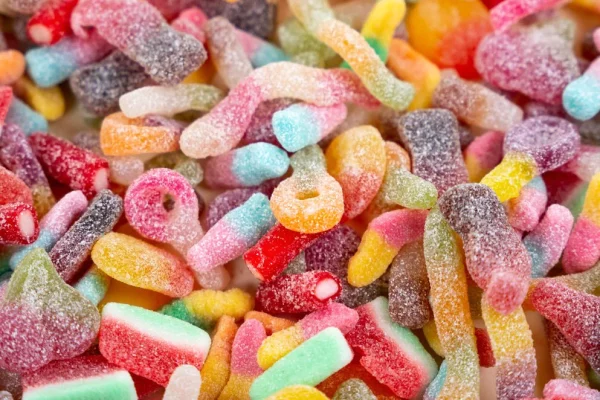 SWEET TABLE/CART
The ultimate treat for guests with a sweet tooth. Whether it's an epic pic 'n' mix table or one of the beautiful sweet carts, each have a range of delicious treats to choose from. This works great as a mid-party snack or a going home gift!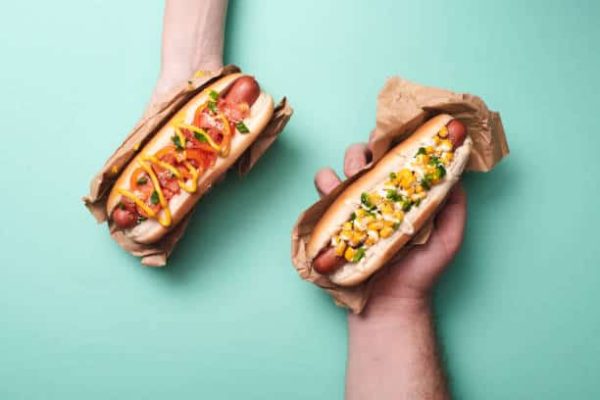 hot dog machine
You may not be having the fluffy kind of dogs at your party but there's always room for the hot kind, right?
A fun and satisfying way to feed your guests, big and small.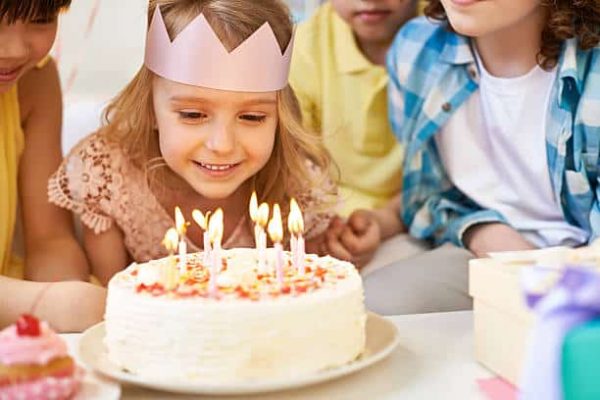 BIRTHDAY CAKE
We know how important the Birthday Cake is and not only does it have to taste amazing but it has to look fantastic too!
That's why we have a range of incredible cake makers who can create your bespoke birthday cake to fit any theme and dietary requirements.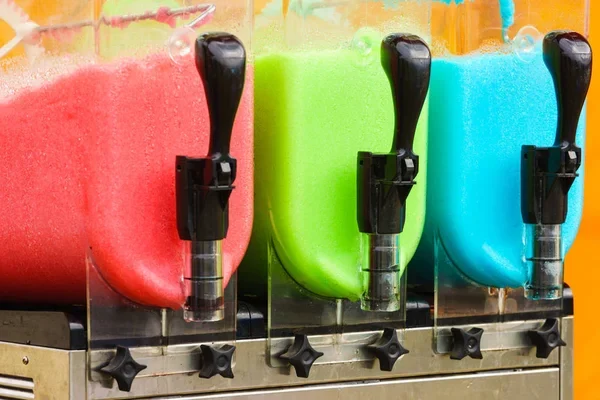 slushie machine
With all of the excitement you may be wanting something to quench your little ones thirst… well look no further! 
Slushie drinks are the perfect way to cool down whilst enjoying some fruity flavours. They also add an excellent pop of colour to the party.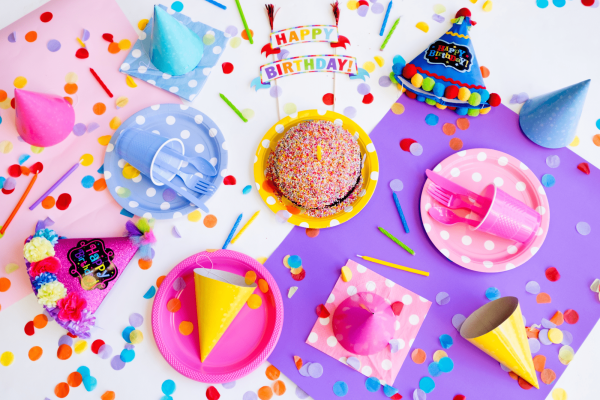 Plates, cups, cutlery & napkins may just seem like minor things but we know that it all matter. Which is why we offer a selection of themed items to complete any table setting.
There's so many options, just tell us your theme and leave the rest of the work to us.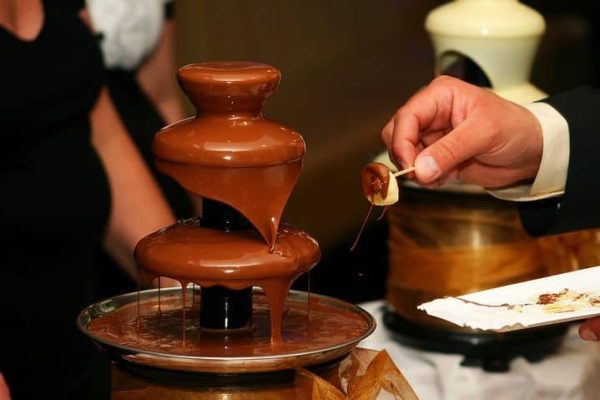 Chocolate fountain
You can choc it up to experience, but we really do know what gets the party going and your guests tummies rumbling with joy.
Nothing quite hits the spot like flowing chocolate and a selection of delicious items to dip. It also helps that it looks as good as it tastes!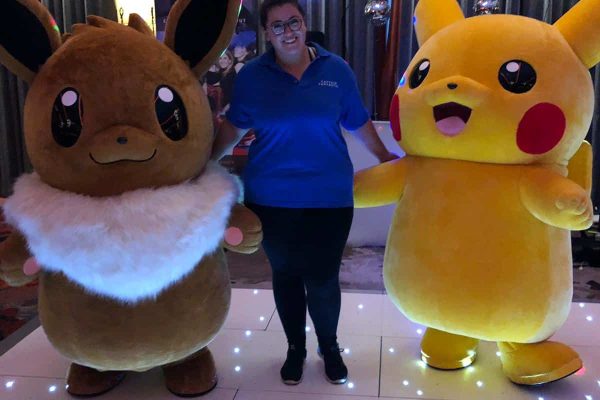 MASCOT APPEARANCE
Who said Captain Fantastic could be the only Superhero at the party? Or that only one Princess made it to the ball? You can spread the invite to some amazing mascots, from Marvel legends to Peppa Pig and friends. Get the party started with a special guest!
From
£150*
*Based on 30 mins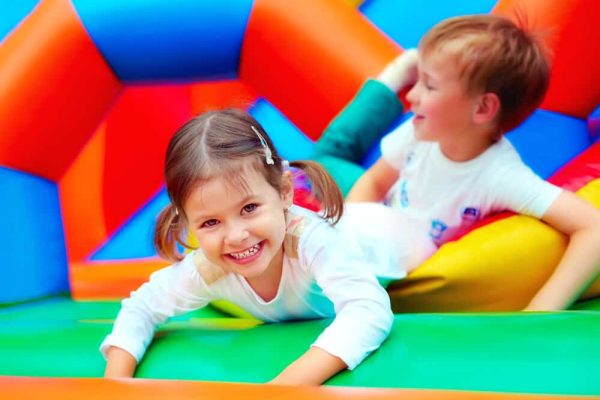 bOUNCY CASTLE AND/OR SOFT PLAY*
Wanting even MORE fun at your Captain Fantastic party? 
Why not have a Bouncy Castle or Soft Play at your event. The perfect add on for children with added energy to burn! 
From
£140
*Both items to be used before or after our entertainment, not during.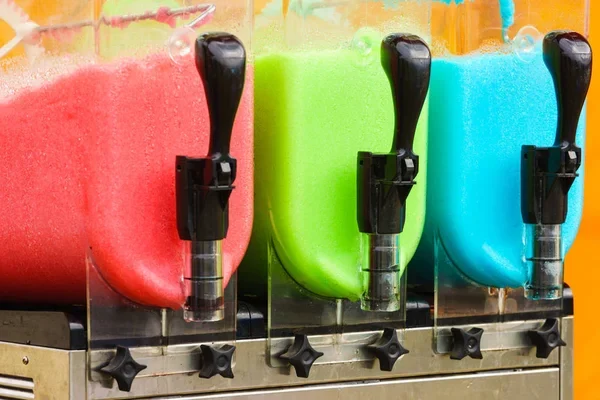 FOOD BOXES
Looking for a simple, yet tasty way to feed your party animals? Food boxes are the most popular mid-party snack. 
Filled with a variety of goodies from sandwiches, vegetable sticks, fruit, crisps and sweet treats, these boxes have something for everyone to enjoy and promote healthy eating!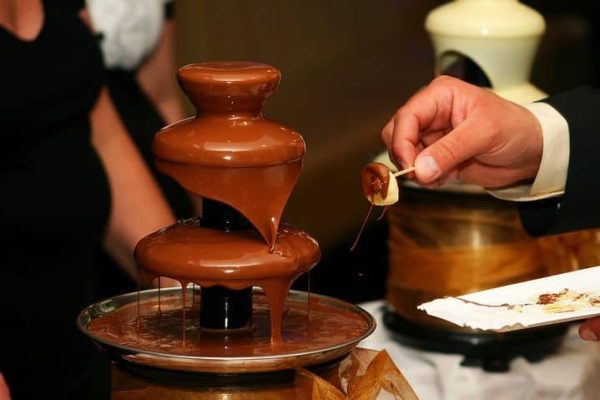 tABLE & CHAIRS
After all that dancing, your little ones will need the perfect seat to rest their feet.  Especially with all the delicious party food to come! 
Add some children's table & chairs to your party to complete your child's table setting!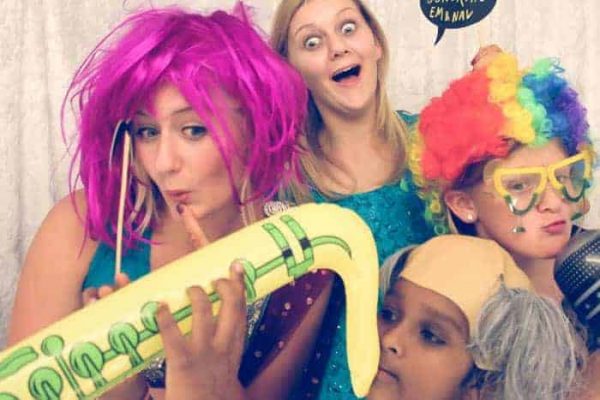 Who needs selfies when you can have a photo booth instead?
We have packages to suit every budget, and for extra fun we send a prop box along with all of them.
So choose a photo booth and let your guests go home with a permanent reminder of a great party!
From
£365*
*Price based on an Oval Booth. Other types will vary in price, please enquire.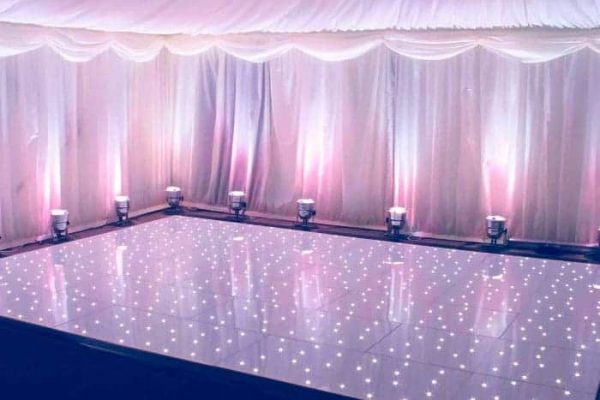 Dance Floors
Everybody dance now!
These extra special disco dance floors come with their own lighting and special effects.
Just the thing for adding a bit of atmosphere! Choose from 10ft x 10ft all the way up to 20ft x 20ft.

Looking for a complete party package with all the bells and whistles included but none of the stress? Why not book one of our FANTASTIC packages?!
With four different options, that include some of our most popular extras, we really do have something for everyone.
Or if you're looking for a more bespoke package please do not hesitate to contact us and we can create a package that fits all your needs!

Complete the form below to receive a no obligation accurate quote.