The current coronavirus restrictions don't mean that kids can't play together and enjoy nature. Social distancing measures in the UK require us to keep two metres apart from each other at all times and meet outdoors wherever possible. While it's not quite business as usual, this still leaves plenty of opportunities for children to play together outdoors.
With children experiencing disruptions to their schooling and other new and confusing developments, it's important to pay attention to wellness for kids. One of the best things that parents, carers and teachers can do to help look after children's wellbeing is to make sure they get lots of fresh air and physical activity.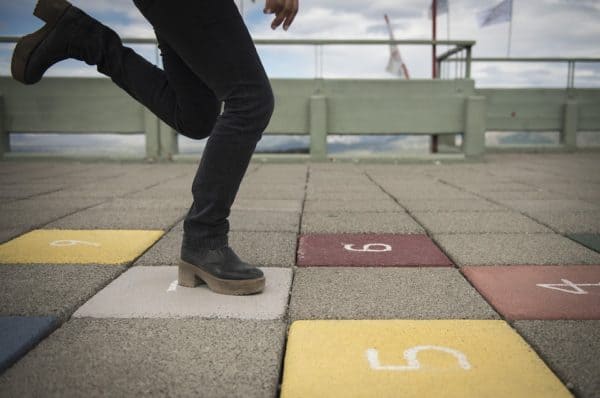 Luckily, lots of children's games are already suitable for social distancing or can be easily adapted to fit the new restrictions. Playground games such as football, skipping and hopscotch can all be played without physical contact, and there are many other activities the whole family can enjoy outside.
Nature trails, scavenger hunts and other fun pursuits can help keep your kids entertained during lockdown, as well as providing them with exercise and fresh air. Getting in touch with nature is also educational, allowing children to learn about plants, animals, insects and landscapes.
As National Geographic points out, it's crucial to keep kids engaged during the pandemic. They need steady routines to assure them that the world isn't falling apart, but they also need surprises and different activities to keep them switched on. Going outside, exploring nature and playing with other children are all fantastic ways to do this.
But what kind of games are easy to make and suitable for social distancing? In this article, we give you a rundown of the best ideas for socially-distanced outdoor play for kids.
Outdoor Games You Can Play While Socially Distancing
Look, we all know by now that it can be difficult to keep children social distancing when they're excited and zooming around the playground! However, playing with kids their own age is important for children's development, so we grown-ups need to figure out ways for this to happen safely.
Luckily, many children's games already involve no or very little physical contact. Two examples of this are cricket and rounders, which actually get the players to be very spaced out. In addition, the equipment can be sanitised between uses to prevent the spread of germs.
Athletics games are another great form of socially-distanced exercise. Races, obstacle courses, bean bag tosses, hurdles and other sports can all be played with no need for anyone to get too close!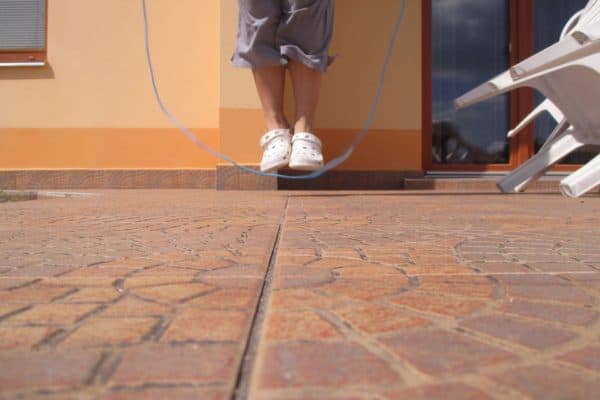 You could also consider exercise such as hula hooping or skipping. These games are excellent ways to get kids doing physical activity, and they don't require any physical contact. If you get a long skipping rope, children can still play together at a safe distance.
Another great outdoor game that doesn't involve any contact is hide and seek. Unlike sardines, where everyone squishes together in a small hiding place, nobody has to touch anyone else to play hide and seek. This game also has the advantage of being suitable for indoor play if the weather is bad.
For children who aren't so keen on running around all over the place, an outdoor session of Simon Says can be an ideal way to get kids to play together safely during coronavirus restrictions.
Old-fashioned games using chalk to mark out a board on the pavement are also great for physical distancing. Drawing a giant snakes and ladders board on the playground tarmac, or making hopscotch squares, are great ways to get kids involved in designing their own outdoor games and play areas.
Games You Can Adapt for Social Distancing
In addition, games that do normally involve a bit of contact can easily be reworked to maintain social distancing. Football is a good example of this type of game. It's a great game for social distancing because nobody touches the ball with their hands (well, nobody's supposed to) except for the goalkeeper. In addition, players tend to stay spaced out anyway – unless they're all charging after the ball!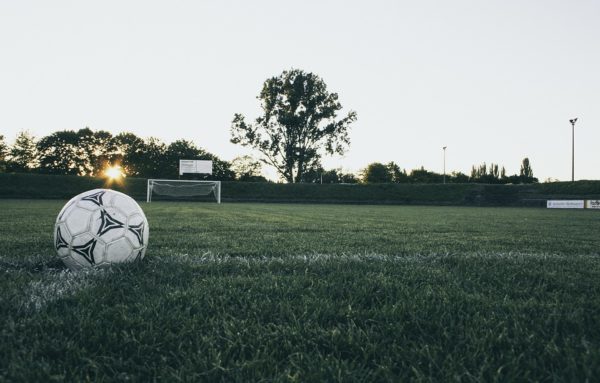 To adapt football for the physical distancing age, simply tell kids not to tackle for the ball. They'll just have to settle for intercepting the other team's passes. Goalkeepers should also try not to touch the ball too much, but since they normally wear gloves, the risk of passing on germs is minimal. The ball can also be sanitised before and after playing.
Another game that can be adapted for coronavirus restrictions is 'it'. While this popular playground game normally requires children to touch each other to decide who's 'it', clever parents have altered the game to help kids keep two metres apart. You can give each child a pool noodle – one of those long, colourful foam toys usually seen at the swimming pool – to use to tap each other while playing the game.
If your child has a birthday coming up, you can now get a range of children's entertainment packages tailored for social distancing. Captain Fantastic offers social distancing parties so your little one's special day can be filled with fun and laughter despite the current restrictions. There is a wide range of themes including Superhero, Science, Pirate and Princess, meaning that coronavirus won't stop the birthday boy or girl from dressing up – you can check out our costume ideas here.
How to Maintain Social Distancing During Outdoor Play
If you're a parent, carer or teacher, you may well still be concerned about how to make sure children keep their distance during these games and activities. However, there are certain practical things you can do to make distancing easier for kids during outdoor play.
For example, you can use hula hoops or pool noodles as a visual guide to maintaining a two-metre distance. If kids are playing a stationary game such as Simon Says, you can place big hula hoops on the ground two metres apart and ask each child to stay within their hoop.
Alternatively, as with the version of 'it' we described earlier, you can give kids a pool noodle each and only let them touch each other with their noodle – this ensures they keep at least a noodle's length away from each other!
In addition to these practical measures, it's also important to communicate properly with children about social distancing. This is new to everyone, but it can be particularly difficult and confusing for the little ones. Luckily, Captain Fantastic has a blog article on emotional support which might prove useful for these tricky conversations.
With a bit of communication and imagination, it's perfectly possible to ensure that kids understand how and why to maintain social distancing during outdoor games and activities.
Toys and Equipment To Buy for Socially-Distanced Outdoor Kids' Games
As you may have noticed, one of the keys to safe, socially-distanced play for kids is having the right equipment to visually mark out a two-metre distance. It's a good idea to stock up on some toys and equipment for outdoor games and activities.
In addition to helping kids avoid touching while playing tag, pool noodles can mark out two- metre distances, which is great if your little ones struggle to estimate the space they should leave for others.
Hula hoops are another great buy. As we covered earlier, they're not only a great piece of kit for helping kids stay active and healthy, but they have a handy second use as markers to help kids stay in their own little bubble during games such as Simon Says. Similarly, a long skipping rope will allow kids to play together while keeping a safe distance.
Pavement chalk is another mainstay for socially-distanced play: use it to mark out hopscotch squares and snakes and ladders boards, as well as two-metre distances for other games and activities.
Stocking up on toys and equipment is one of the easiest ways to make sure your home or school is set up for socially-distanced fun.
COVID-Safe Activities to Help Kids Enjoy Nature
With kids cooped up indoors a lot more due to coronavirus restrictions, you may also be wondering how to get them engaged with the natural world. Exploring a local park, common, wood or beach – or even the back garden – makes sure your child gets fresh air, physical activity and opportunities to learn about science and geography. Outdoor activities are also much safer in terms of limiting the spread of COVID.
So, what kinds of child-friendly, nature-based activities are safe while social distancing? Well, nature trails and insect hunts are a great way to get your kids to explore the great outdoors. You could even play nature bingo to get your children ticking off insects, birds and plants they've seen. Twinkl has a great set of colourful worksheets for kids to check off things they've seen on a nature walk.
Similarly, the RSPB offers kids opportunities to get involved in conservation efforts. For example, you can fill out any number of national wildlife surveys to help scientists monitor flora and fauna in the UK. Your child will not only be having fun and learning about nature, but participating in real-life scientific work!
Alternatively, you could organise a scavenger hunt. Divide kids up into teams and give them a list of natural objects to find. Treasures you can ask the children to look for might include a conker, a pinecone, an interesting stone, helicopter seeds, and leaves of all different colours.
If you've got a budding artist on your hands, you could encourage them to find natural materials for their art. They could make leaf and bark rubbings, or find sticks and stones to make collages. If you're near a beach, collecting seashells is another way to awaken your kids' love of the natural world.
Since we all know little ones can be a big fan of creepy crawlies, you could also make a minibeast hotel in the back garden. And, while we're on the subject of attracting more wildlife to the garden, you can make a bird feeder quickly and easily by rolling an empty toilet roll tube in peanut butter and seeds before hanging it up outside.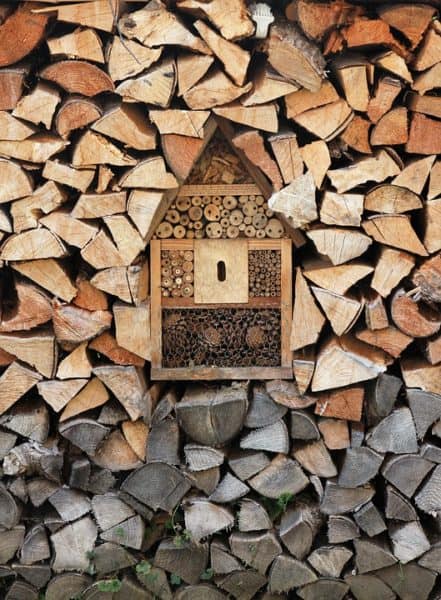 It's easy to make sure kids maintain proper social distancing while enjoying nature. If you've invited your kids' friends along to explore the park or woods, remind them to stay two metres away from people outside their household.
If you're making something in the back garden, set up different stations for kids from different households to work or play. For example, if you're making bird feeders, have two separate ones for the kids to work on.
Remember – meeting outdoors automatically poses less risk than indoor activities, so it's easier to relax and have fun!
Indoor Activities for a Rainy Day
The sad truth is that if you live in the British Isles, there are going to be days when you just can't go outside! Never fear – we've prepared a list of fun indoor activities for when the weather fails us.
You can even try bringing some outdoor activities inside. Why not set up an obstacle course in the living room or hallway and see who in the family is fastest? Indoor treasure hunts can also be just as much fun as outdoor ones!
If you're keen to keep your kids engaged with nature even when they can't go outside, try asking them to draw pictures of insects, birds, plants or animals. Butterfly symmetry paintings are always a big hit with little ones – just paint one side of the butterfly and fold the paper while it's still wet, printing a mirror image on the other half of the paper.
With these fun and safe ideas for fresh-air activities to try with your kids or pupils, you can enjoy the great outdoors all winter long. With a bit of imagination and some handy toys and equipment, you'll be able to make sure everyone stays safe and healthy.