We know how stressful organising a kids' party can be, especially when you're trying to incorporate cruelty-free and eco-friendly practices. You've got your party activities planned out, the tasty nibbles finalised, but no kids' party is complete without a bag of goodies to take home afterward. Whether you're a vegan yourself or are simply aiming to take a more planet-friendly approach to gifts, creating a fun vegan party bag is a good place to start.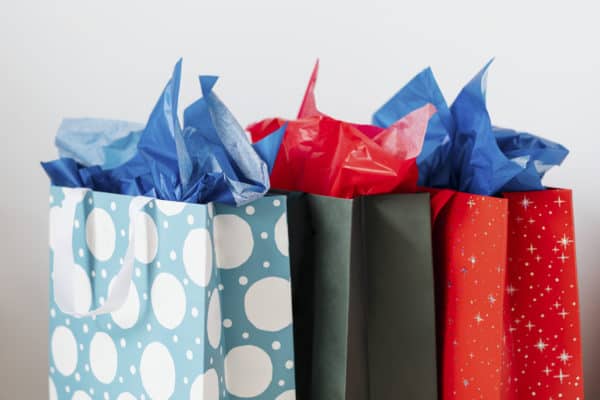 What is veganism?
Most people think veganism is simply a dietary choice where a person doesn't eat any animal-derived foods. But it is also a lifestyle choice – most vegans tend to avoid any products that were produced through animal suffering or may harm animals in the future. As such, they avoid materials like leather, silk and fur while also trying to reduce plastic waste that ends up in our oceans and harms sea life.
What makes a party bag vegan?
When compiling the party bag, make sure you avoid the materials mentioned above. Opt for reusable gifts and toys instead, avoid glitter and read product labels when buying sweets. When it comes to food, the usual culprits in kids' party bags are dairy (often found in chocolate and biscuits) and gelatine (used in many sweets). Now let's have a look at some fun ideas for a vegan, cruelty-free and eco-friendly party bag bound to be loved by kids of any age.
Vegan party bag ideas kids will love
Colouring books & pencils
Stationary is always a big hit among kids and is one of the most budget-friendly options for parents too. Finding cruelty-free products is super easy – there are plenty of fun and organic designs on places like Etsy, Paperchase and Rex London.
Kids love growing things – get some small plants that don't require much care (kids might forget to water them as consistently as you would). Make sure to get them in fibre pots since the usual plant pots aren't even recyclable!
It's hard to imagine kids' parties without bubbles. You can either find some vegan and plastic-free bubbles from brands like Sonett or get wands on Etsy and use the bubble mix from Dr Zigs. You can also make your own mix by combining warm water, liquid dish soap, vegetable glycerine and corn syrup.
It may seem like a toy from the past, but our beloved yo-yos are making a comeback. You can find plenty of wooden, eco-friendly ones on Etsy.
Skittles, Fruit Pastilles, Candy Kittens, Love Hearts, Parma Violets and Jelly Tots – all these are fully vegan. When it comes to chocolate, such brands as NOMO, MOO free and Love Raw make delicious dairy-free goodies. Some supermarkets' own brands also offer free-from chocolate (just make sure to check the ingredients).
Most kids love face painting or turning their bodies into (often accidental) art. Etsy is a perfect place for vegan, non-toxic and plastic-free temporary tattoos for kids.
Another piece of good news – the beloved Play-Doh is also fully vegan and made from non-toxic ingredients. Include a small tub in your party bag and watch the kids unveil their creative side.
You can hardly ever go wrong with sweets. The Sweet Cone Company as well as Etsy are packed full of various combinations of Vegan-friendly sweet cones.
This choice is a perfect way to show appreciation for each kid personally. On the flip side, it may be quite costly. You can include personalised vegan cookies, water bottles, pencils and notebooks.
And finally, if you are really pressed for time, Etsy has got your back. You can find some brilliant organic party bags from such sellers as CuriousPartyBags.
And there you have it – our favourite ideas for the perfect kids' vegan party bag. Hopefully, we broke down the overwhelming concept of a cruelty-free and environmentally friendly party. You should now have enough confidence and inspiration to organise yours. Vegan choices aren't as hard as one may think; they also change our lives for the better. As Lucy Watson @imLucyWatson says, "Aside from the animal cruelty aspect of the meat/dairy industries, there are many health benefits associated with turning vegan, much to many people's surprise."