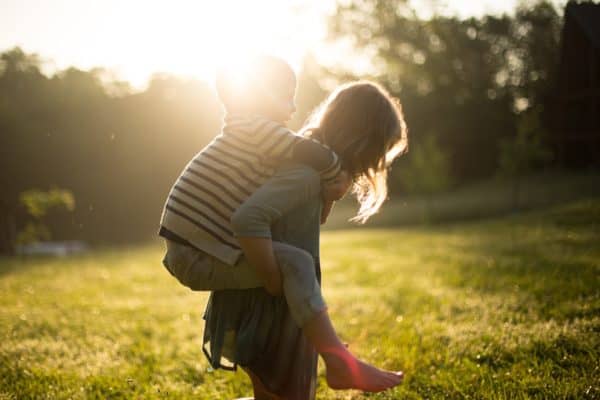 When it comes to hosting a children's party, most often your guests will be of mixed age groups, mainly due to siblings coming along too. As different aged children have different interests and levels of ability, you may wonder what entertainment you can offer that will suit the whole group. Have a read of some of our ideas below.
Bringing everyone together to enjoy each other's company may mean that you need to set up some different activity stations and/or games. This involves separating the age groups so everyone can have maximum fun. Your best bet is to include plenty of options so that no one gets left out or bored.
Party activity ideas for toddlers
Sandpit – add some buckets, spades and water and the littluns will be entertained for hours
Ball pit / soft play – another easy setup where toddlers can mess about
Party activity ideas for children aged 4-8 years
Pass the parcel – layer up an impressive prize to be won by wrapping it several times in wrapping paper. You can place token gifts in every other layer such as a sweet or pound coin.
Musical chairs – quite a competitive game. Play music and line up some chairs, make sure there is one less chair than there are children. The children must dance around the chairs while the music plays. Once it stops, they must rush to the nearest chair and sit on it. Whoever doesn't make it to a chair quickly enough is out!
Face painting – children tend to love the feeling of face paints and enjoy choosing who they want to be. If you have some arty teenagers at the party, they may want to help with the applications too.
Party activity ideas for children aged 9+
Limbo – one for older children and adults alike, it can get very funny seeing who is the most flexible when bending backwards!
Who am I? – Write out the names of famous people, animals, or objects onto slips of paper with one for each child. Tape one of the slips to the back of each child, without letting them know what it says. They must then go around the room asking others Yes / No questions, to try and work out who or what they are.
Party food and drinks for mixed age groups
When hosting a party for both children and adults, you may want to offer separate menus to ensure that all dietary preferences are covered. Check out some of our party food ideas below. You can choose to make them yourself, order them in, or perhaps have a mixture of the two.
Party food for toddlers and kids
Veggie sticks and dips

Finger sandwiches

Chicken nuggets / veggie alternative

Fruit lollies

Breadsticks

Pitta strips

Filled wraps cut into wheels

Crisps

Mini muffins and cookie cupcakes

Flapjack bites
Party food for teenagers and adults
Vol au vents

Pasta with sauce

Lasagne

Pizza

Salads

Cold meats

Jacket potatoes

Cheesecake

Trifle
While planning parties is meant to be fun, it can sometimes get a bit overwhelming too, especially if we put pressure on ourselves. Try not to be a perfectionist about it as your child will be more than happy with just having everyone around them. TV presenter Sue Atkins @SueAtkins once said: "There is no such thing as being the perfect parent. So just be a real one.' We agree!