When it comes to food, children are famously fussy. Although most kids will wolf down chips, fish fingers, buttery toast and other beige treats, a lot of children will turn their noses up at veg, spices and anything else they're not familiar with. As a result, parents often have to resort to extreme measures to get nutritious food into their little ones.
If you've got fussy eaters in the house, or if the guests at an upcoming kids party are very particular when it comes to food, finding dishes that are crowd-pleasing and nutritious can be a challenge. To help you plan a menu that will keep both parents and kids happy, we're taking a look at a few fantastic dishes for fussy eaters.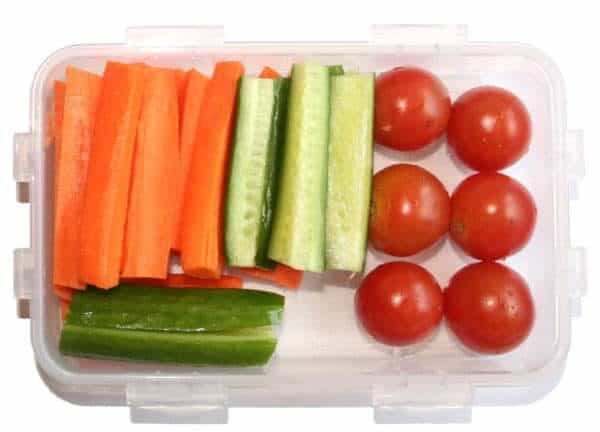 Veg-packed pasta sauce
If you've got a blender, you can hide a lot of veg in a pasta sauce. Simply fry up a big batch of onion and garlic, add chopped tomatoes and throw in any other veg you have in the fridge. Carrots, peppers and courgettes all work well as they'll add to the flavour of the sauce without overpowering it.
Once all the ingredients are cooked, grab a hand blender and blitz them together. The smoother you can get your sauce the better, as kids can be fussy when it comes to bits. Once you've finished blending, you should be left with a nutrition-packed tomato sauce that any kid will love. Make your pasta dish even more appealing by sprinkling a little grated cheese on top.
Homemade pizza
Although it has a reputation as junk food, pizza really doesn't have to be unhealthy. In fact, make the dough and the topping yourself and you can dramatically reduce the amount of fat, salt and sugar contained in each slice.  Homemade pizzas can also be a perfect birthday party food offering!
Start by mixing the ingredients for the dough (if you don't have time for this step, you can buy pre-made fresh dough from some larger supermarkets). This should be done at least an hour before you're going to make the pizzas to give the dough time to rise. If you want to make the pizzas even more nutritious, make the dough out of a mixture of whole grain and white flour.
While the dough is proving, you'll have time to make the sauce. You can either just spread tomato passata straight onto the base of the pizza or you can cook the tomato sauce up first with some oregano, salt and pepper. Better yet, why not use some of the veg-packed pasta sauce.
Once the dough as risen, been knocked backed and rolled out, it's time for the fun part. Spread a thin layer of tomato sauce onto the base of your pizza and then add a few of your favourite toppings. Peppers, courgettes, onion and sweetcorn often go down well with kids, or you can keep it plain and opt for a simple Margherita pizza instead. If you're catering for meat eaters, place a few slices of salami or chicken on each pizza.
Pizzas don't need to be topped with a lot of cheese to make them tasty. Sprinkle just enough to hold the ingredients together and make the pizzas look exciting. Cook in a hot oven and enjoy.
Homemade burgers
Like pizzas, burgers can be healthy if they're made with care. Use a lean or extra lean beef mince to make your burgers and you'll instantly slash the amount of fat they contain. Alternatively, use turkey mince or pieces of chicken breast. Cooking burgers on a BBQ or under the grill helps to keep excess fat to a minimum. You should also avoid adding too much salt to your burger mix.
Make your burgers even healthier by packing each bun with lettuce, tomato and other nutritious toppings. Serve with oven baked sweet potato fries and a homemade coleslaw and your healthy dish is guaranteed to go down a treat.
Homemade chicken nuggets
Another great party food idea for the masses. Even the fussiest of eaters normally go wild for chicken nuggets. Give this classic family favourite a healthy makeover with a few easy tweaks to the recipe.
Start by chopping your chicken into bite-size chunks. Then pour some good-quality olive oil over the chicken pieces and mix them around until they all have a thin coating of oil. Next mix flour, breadcrumbs, salt, pepper and Italian seasoning together in a bowl. Pour the chicken pieces into the bowl and shake them around until they're covered in the tasty coating.
Pour your nuggets into a baking tray and bake them in the oven for 8-10 minutes before turning them over and cooking for another 4-5 minutes. By now, your nuggets should have turned a nice golden brown. Serve your healthy nuggets with some homemade tomato ketchup or another sauce of your choice.
Enchiladas
Although they're packed full of nutritional ingredients, the cheesy top tempts most fussy eaters into giving enchiladas a try. First, you'll need to make the filling. If you're catering for vegetarians, just cook up some chopped tomatoes with kidney beans, black beans and finely chopped veg. Use some light Mexican spicing to give the enchiladas their distinctive flavour. If your kids are meat lovers, cook up some chicken breast and add it to your tomato mix.
Spoon some of your filling into a flour or corn tortilla and then roll the tortilla into a tube and place it on a baking tray. Repeat until the baking tray is full of tightly packed tortillas. Top the enchiladas with a thin layer of tomato passata and a sprinkle of cheese. Bake in the oven until the cheese is bubbling and the tortillas have turned golden brown. Serve with salad, salsa or oven baked sweet potato fries.
With just a little bit of know-how and a touch of imagination, turning family favourites into healthy feasts is easy.