With schools being closed, children may not be doing as much PE as they are used to. The resources they usually use at school might not be available at home which leads to them avoiding the subject altogether. However, there are some fun ways to still enjoy physical education from home that everyone can try.
It is important to make exercise fun for kids – otherwise, they won't want to do it. Research by Sport England has shown that children taking part in physical activity dropped in the first lockdown which is incredibly sad. Here are some fun ways children can keep fit from home.
Set Challenges for Siblings
Make up some fun fitness challenges that siblings can do together and see who can come out on top. Cater to the different strengths – one may be better at ball games in the garden whilst another may be better at gym-based activities. Setting up a challenge between them adds a fun element whilst also ensuring they keep fit.
An obstacle course is a wonderful way to get children active that is easy to set up, requiring minimal time and effort.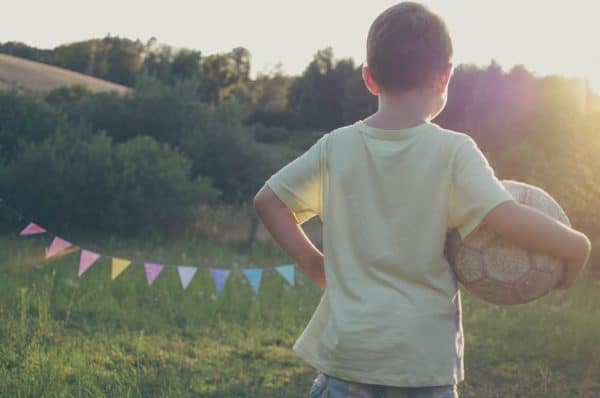 Call Some Friends
With everyone in the same boat, you might find that your child's friends are suffering from a lack of physical activity too. Why not set up a Zoom call and have a fun dance party? Put on some fun music and let the kids have fun together, chatting and dancing.
This is always a popular idea with children as they get to have fun and be active whilst also getting to speak to friends that they may not have seen in a while.
Relax with Some Yoga
If your children want to do some physical activity without being overly energetic, then some yoga might just do the trick. Cosmic Kids Yoga is specifically tailored towards kids and even has themed yoga workouts and adventures, based on popular children's movies.
Get Out In The Garden
Last but not least, you can also utilise any private outdoor space you may have. Not everyone has access to a garden but if you do, make sure to get out in the garden as often as you can. There are plenty of PE-based activities that families can do in the garden from ball games to riding a bicycle. There's even room to do a larger obstacle course or other gym-based activities.
If a garden is not easily accessible, head to your local open green space for daily exercise – a walk, a run or a few minutes spent playing a ball game can make all the difference.
We offer fun online challenge parties as well as plenty of music in our Kids Zone for kids to dance to – why not give it a try and have a fun dance-based workout?