Online party? What is that? With everything going on in the world, it feels more important than ever to focus on the precious things in life – whether that's spending more quality time with your loved ones, or using newfound time to try something new.
For any families with children who have birthdays approaching, you may be asking yourself how you can make a birthday in isolation as positive and full of happy memories as any other. We've got the answer!
Captain Fantastic to the rescue!
Captain fantastic have launched exciting interactive online parties, meaning that your little ones special day can still involve all of the good stuff – family, friends and fun!
Our professional entertainers mix games, dancing and magic to create an experience that is just as special and memorable as our live shows!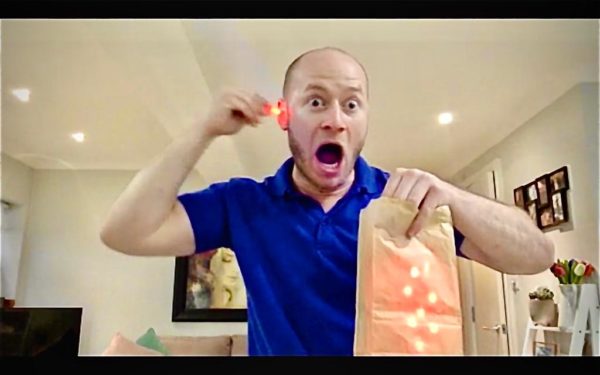 Online Party: How Can I make the most of mine?
We're all pretty clued-up on how to make a birthday special under normal circumstances, but online parties will be new to most of us! Luckily, we've got some handy hints and tips to help you turn a birthday party at your home into a fun packed day and ensure everything goes smoothly.
Plan Ahead
As stocks in stores are a little unpredictable right now, it's worth making a list of any decorations and ingredients you'll need for the big day and stocking up on your next trip to the shops – even if the party is a little way off. Being prepared will take the pressure off you closer to the big day. You could also consider homemade decorations, or even re-purposing existing decorations from Christmas and other holidays as a fun activity.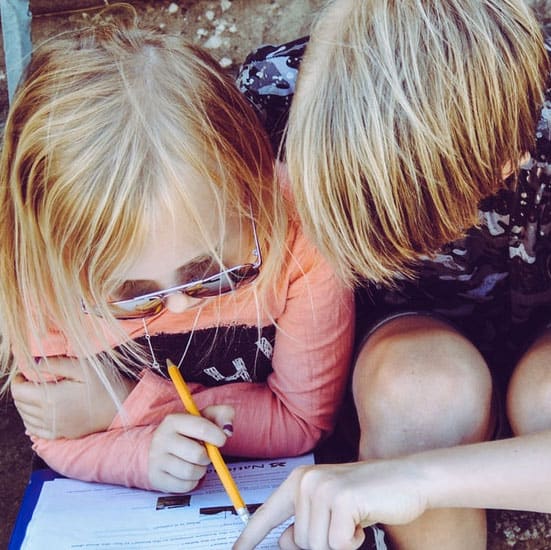 Online Party: Make a day of it with Games and Challenges
Planning extra activities around your Online party to do at home will turn the whole day into a party! Organise a treasure hunt by hiding sweets or objects around the house and leaving clues for the treasure hunters to find them! If you have enough members in your household, games like hide and seek or pass the parcel always go down well.
Get Creative with costumes
Lots of children love to dress up for their big day – but this doesn't need to mean a frantic dash to a costume shop! Home made costumes are a brilliant way to theme your party and will also give all of the children attending an imaginative activity to focus on in the days before the party, something amazing to show their friends, and hours of fun dressing up when its all over. They're also a perfect way to recycle any clothes that are past their best (We're clearing our our wardrobes too!). If you have access to face paints and glitter – go wild (but you could always be creative with a little makeup too!). Having a fashion show or photo shoot in the living room when the costumes are finished is a great way to create more memories!
The Cake
We could not possibly write a blog about parties without mentioning Cake! Birthdays are simply not the same without a slice of cake and cakes are increasingly becoming a focal point at children's birthday parties. The only thing more exciting than a unicorn or superhero cake for most children, is getting a chance to bake a cake themselves! Letting your child design their cake and helping bring their ideas to life is a brilliant family activity and they'll love the end result – even if you're a regular on Pinterest fails! (Just hope they don't decide on a wacky flavour like baked beans!)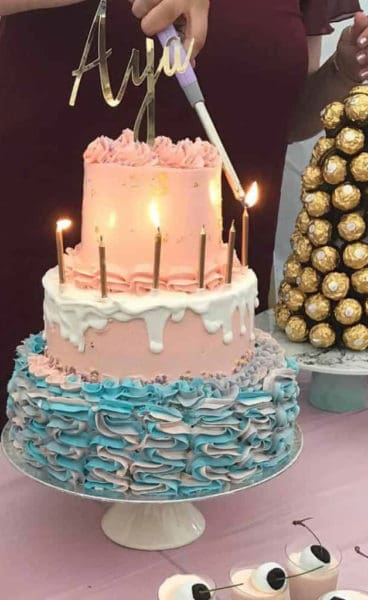 The Party Zone
During your online party, it is important that children don't have any distractions to hand. We know how tricky this can be, particularly when at home surrounded by their toys!
We recommend creating a party 'zone' just before the party starts. This could be a nice rug, some cosy cushions or decorations – anything to make the area feel special and help narrow the children's focus to the device you'll be accessing the party on!
The online parties are just as interactive as our live parties so there will be lots of opportunities for your child to join in with their friends!
Creating a distraction free party environment allows our entertainers really engage the birthday child and to make their experience super special.
Involve the whole family!
All of our parties work best when the whole family is involved – online parties are not restricted by postcodes or travel arrangements, so consider surprising your child by inviting special guests who live further afield! It will make their day – and lets face it, nothing could be funnier than watching grandpa play musical statues!
The After Party
At the end of the entertainment the entertainer will say their goodbyes, and leave the guests logged in to have a catch up and a chat. This is a really valuable part of the birthday experience and can be quite emotional as a lot of children are really missing their friends! Its a perfect opportunity for the children to show off their costumes, discuss what they have just shared and to have a little bit of fun together before saying their goodbyes (for now!)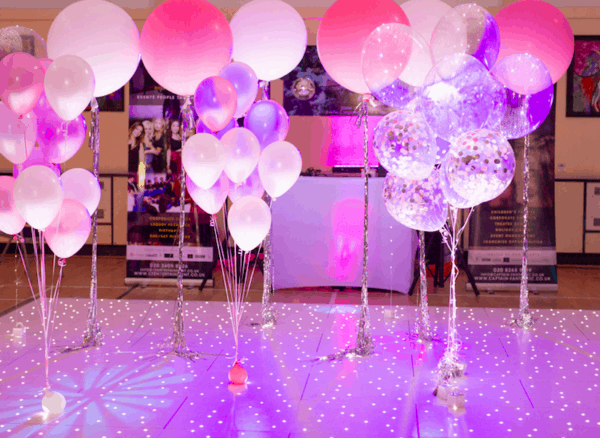 After the Afterparty
At Captain Fantastic we know that it can be a big come-down after so much excitement for some children. The end of the party is undoubtedly the worst part – so having a clear plan for the rest of the afternoon is a great way to keep the party going!
Put together a playlist as a family and have a miniature disco in your living room, or if you fancy something a little calmer, building a cosy fort in your living room and having a 'sleepover' with movies and popcorn is another way of making the end of the day just as magical. Just try not to snore!
We're so excited to keep making your birthdays fantastic!
For more information about our online parties, Click here!
To get in contact with us, Click here!