The long, hot summer evenings are just perfect for parties. Whether you're hosting a kids' party, a corporate event or an anniversary bash, summer dos always go with a swing. To help ensure you give your party guests a meal they'll remember, we've put together a list of some of our favourite food ideas for the summer.
Popcorn
Even if you've served your guests a delicious three-course feast, chances are, some of them will get peckish again later in the evening. And if there's one thing that pretty much everyone likes to munch on, it's popcorn. Having a popcorn stand in your venue will ensure there's always somewhere for guests to grab a snack when hunger strikes. What's more, a popcorn stand will help to add a festive feel to your event – perfect for hot summer nights.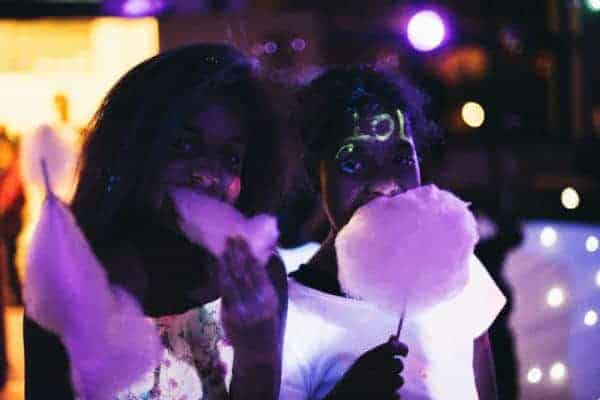 Candyfloss
If you want to go a little sweeter, you could opt for a candyfloss machine instead of popcorn – or as well as popcorn, if you really want to make the night one to remember. Perfect for kids and adults alike, candyfloss will help give everyone the energy they need to really enjoy the party.
Bowl food
Bowl food has become increasingly popular in the last couple of years and, after Harry and Meghan had bowl food at their recent wedding, its popularity has really taken off. Pretty much anything can be served in a bowl, from Asian food to Italian classics, chips and salad. The advantage of serving food in a bowl is that it's easier for guests to eat if they're standing up and mingling, helping your party go with a swing and ensure everyone has a great time.
Middle Eastern
Light and delicious, Middle Eastern food is a great choice for a summer party. Serve up a spread of falafel, humus, salads, pitta and other authentic delights. Perfect for parties that have vegan and vegetarian guests, this versatile cuisine will help you to keep everyone happy.
Mediterranean
Head to Spain, Italy or France for food inspiration this summer and serve up a selection of tapas, antipasti or crusty bread and cheese. Add in a selection of wine for the adults and you're on to a winner; Perfect for a grown up evening or a corporate party this summer.
Pizza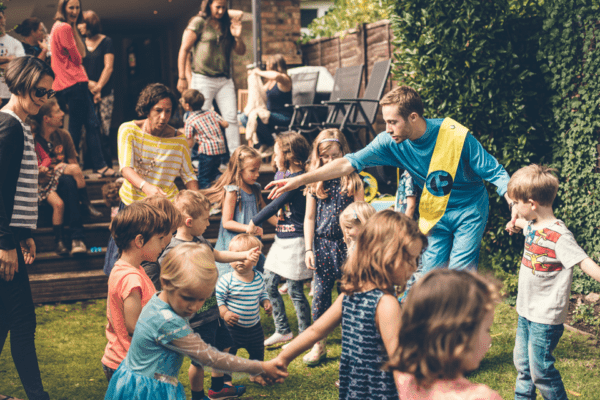 Pizza is a great addition to any party, but can really come into its own in summer! Rather than whacking a load of shop bought pizzas in the oven, why not get creative and try making your own on the BBQ? That's right, pizza on the BBQ! Perfect for a casual get together this summer. You could even let your guests choose their own toppings.
Mexican
Fun, fresh and full of summer flavours, Mexican food is perfect for summer parties. Whether you're a fan of the crunchy taco or the soft tortilla, everyone is sure to find a filling to tingle their taste buds. From beef and chicken to a vegetable medley and a whole host of toppings, a Mexican buffet will be a real hit at your summer party. And this isn't just one for the adults, offer a selection of mild fillings and kids will love getting creative making their own wrap.
BBQ
A BBQ is a classic way to cater for a summer party. The smell of the sizzling meat alone is enough to get most tummies rumbling and guests will love gorging on your perfectly cooked treats. Make sure you throw some halloumi on the grill for any vegetarians and cook up some tofu or veg kebabs for vegan guests.
Giving you the perfect opportunity to enjoy food al fresco, a summer party is a great chance to tuck into some delicious dishes. Why not start planning your menu now and give your guests a meal they'll remember? Why not share your summer party suggestions with us on Facebook, Twitter or Instagram.