It's that time of year again! The kids are bouncing around full of beans and you're completely exhausted after a long, tiring school year. Whether you're a teacher, a PTA member or even a parent wanting to organise something for your child and their friends, to save you the horror of having to scroll through internet search engine results looking for inspiration at well past midnight we have compiled our favourite end of term party ideas into a list, which will make the end of this academic year a breeze!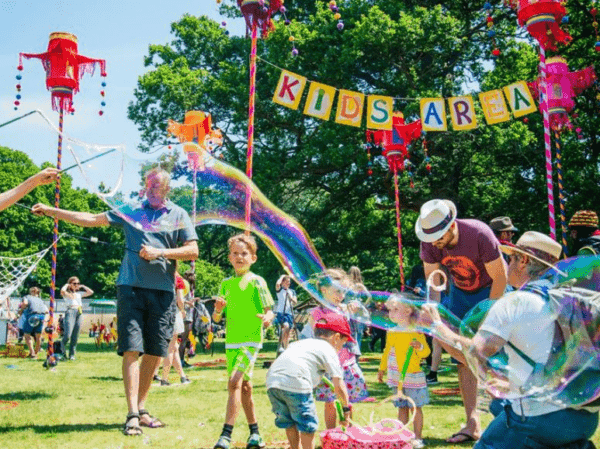 Bubble party
Everyone knows that young children love bubbles! If you have enough money left in your budget at the end of the year to hire a bubble entertainer to astound and delight your young audience, then go for it! There are plenty of bubble-themed entertainers and companies out there, so you will be spoilt for choice. Alternatively, you could make your own bubble party entertainment. All you will need is lots of washing up liquid, water, some buckets and some bubble blowing sticks in various shapes and sizes, which are easily available online. You could top off this theme by giving the pupils bubble mix as an end of year present. You could even write a label for each bubble mix gift thanking them for their hard work this year: 'Thank you so much for your hard work this year! You've really blown me away!'
Pyjama Party
Psychology Living says that 'Having at least one "lazy day" per week can reduce stress, high blood pressure and the chances of having a stroke', so encouraging children now to understand, discuss and be open about stress can only ensure that they go on to live a long and full life. Get your kids joining in with this conversation by explaining that the last day of the year will be a 'Lazy Day' and that you want them to arrive in their favourite PJs and dressing gowns. You could start the day by explaining why it is important to combat stress before spending the rest of the day practising of the activities that are famed for their de-stressing properties, like yoga, meditation, walking in a garden (maybe the school's field?), painting, etc. At the end of the day you could get the children to discuss which activities they found the most relaxing and what they would do again.
Summer Bucket List
Get your children and pupils to write lists explaining what they have planned for the summer holiday and what they would like to achieve. Once they have decorated their list, they can then take it home with them for the holidays to work through on their weeks off. This is a great one to do at home too. Get your children to write activities or day trip ideas on wooden lolly sticks and pop them in a jar. Over the summer get them to choose an activity from the jar to complete that day. You could even colour code them- blue for a rainy day, green for an outdoor activity etc.
Memory Game
The Memory Game is a great activity to celebrate the end of the term. The game involves the children recounting their favourite events from the school year and then choosing their favourite moment of the year to write about on a piece of paper. The paper is then folded up very small and placed inside a balloon, which is then inflated. The children can decorate the balloons with glitter, ribbons, labels and stickers before releasing them into the air in the playground or on the school field at the end of the day. If you're doing this at home, why not stick them in a scrapbook or put them in a memory box for children to look back and remember as they get older.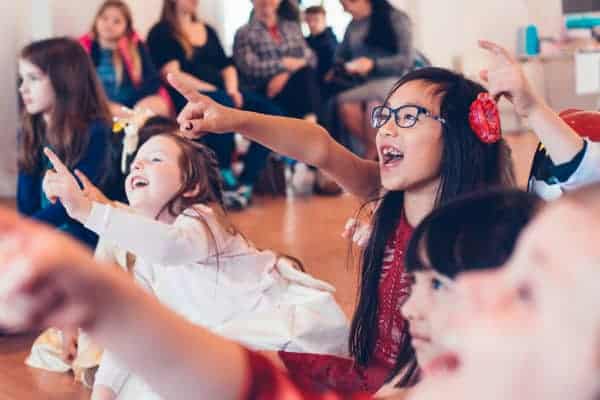 Hawaiian Beach Party
Everyone loves a day at the beach! Throwing a luau is a fabulously fun way to whisk your children away for the day without actually having to go anywhere! Tell your class in advance to wear their favourite holiday wear to really top off the vibe of the day. There are all sorts of activities that you can do with the children throughout the day, such as making your own floral leis out of thick coloured paper and string or creating snacks for the luau like pineapple kebabs and coconut biscuits.
'Recent Learning' Fun Day
This is essentially making the last day of the term as much based on what your class has been studying as possible! If it's the Romans, then get your class to bring a clean bed sheet into school with them, which they can fashion into a toga. Use blackcurrant squash as wine, have a feast on the floor lying down as the Romans did and generally put to use all the knowledge that they have acquired over the year. There are all sorts of ways to bring to life the history or projects that the children have been working on throughout the year and many of them require very little effort.
Perfect Picnics
Picnics are a brilliant way to mark the end of term. Just get children to bring a picnic rug and something to eat! Why not have a breakfast picnic at the start of the school day? Cornflakes with milk might get a little messy, but kids can bring croissants, yoghurts, fruit and have fun chatting with their friends. Or how about everyone eats their lunch together on the school field? Organise some games to play and put some music on and you've got a fun whole school event. If you're wanting to arrange something for your child and their friends to do to mark the end of the term, have a chat with other mums and arrange to meet at the local park, beach or woods for a tea time picnic! Bring a ball or some outdoor games and kick-start the summer holiday with friends!
However you decide to spend the last day of the year, we're sure you will all have a blast and that it'll be something to remember! Share your pictures of the last day of term with us on Facebook, Twitter or Instagram.