One of the most iconic kids' toys of all time, Lego is loved by millions of children around the world. If your kids are currently obsessed with all things Lego, why not use this passion as the inspiration for their upcoming birthday party and create a theme they'll really love.
Have a theme
As the Lego pieces that are available these days are so varied, creating a theme within your Lego theme is pretty easy. You could opt for a space theme, a castle theme, a train theme, a Star Wars theme or a pirate theme. Ask your party guests to dress up accordingly and create a party no kid will ever forget. Brightly coloured balloons and tableware will compliment your Lego theme, primary colours work well with basic lego sets, and if your child owns any of the giant Lego brick storage you can use them to set the scene.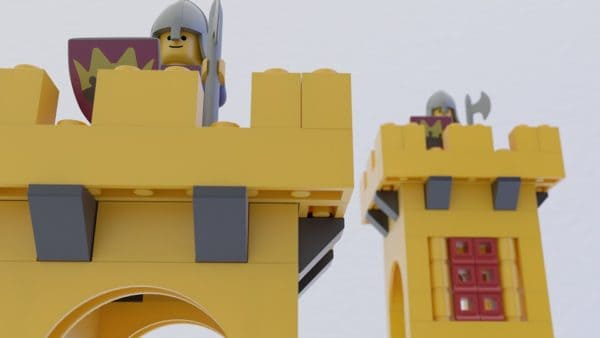 Hire professional Lego builders
Bring the magic of Legoland to your kid's party! If you live at the other end of the country then hiring professional Lego creators is a lot cheaper than ferrying your child and their friends to Legoland! What's more, your kids will have the chance to actually watch the Lego creations come to life and learn a few lego-building tips along the way. By the end of the party, you might have inspired the next generation of Lego Certified Professionals (yes, that is a real thing)! If you love this idea, but don't know where to start, get in touch, this is exactly the bespoke birthday party ideas we can organise!
Have a Lego competition
Add a competitive element to your child's birthday party by arranging a Lego-building competition. Divide guests into teams and then challenge each team to create something truly spectacular out of Lego. From castles and forts to animals and people, your kids and their friends can let their imaginations run wild. Will there be a prize for the best creation? Or maybe the highest tower?
Create a Lego cake
As the cake is the centrepiece of any birthday party, it will, of course, need a Lego makeover as well. Bake a rectangular cake and add a few circular pieces on the top to turn the entire cake into a giant piece of Lego. Alternatively, bake a round cake and use icing to paint Lego pieces all around the outside. Or if cupcakes are more your thing (although you may be in the minority, in our recent cupcake vs big cake Facebook poll only 43% of our Facebook community prefer cupcakes!) you can get creative with a variety of designs. How about individually designed Lego head cupcakes? If you're pressed for time, check out our party catering options for something to really wow your guests!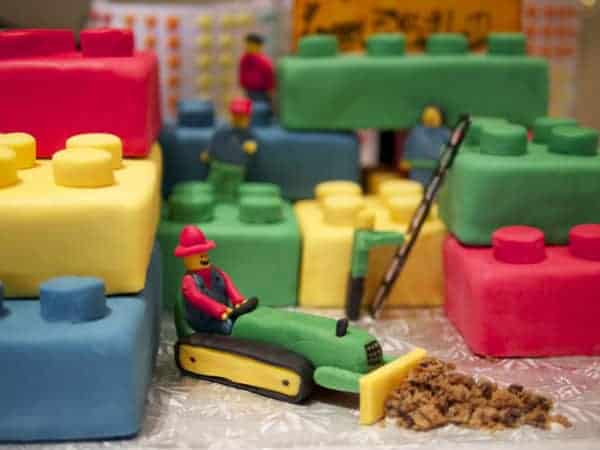 Party Bags
Last but not least, add a few Lego pieces to each party bag. Or you can buy small sets of Lego online or in supermarkets for under £10 as a thank you gift so they can continue to practice their building skills after the party. You could buy sets to compliment your child's party theme or let your child chose sets they think their friends will like.
If you're looking for more ideas, tips and inspiration for planning the perfect kids' party, take a look at our other party themes or contact a member of our expert team.