Hygge is a word that's over the past couple of years has taken the UK by storm. In fact, it made it onto the Collins words of the year list 2016.
Hygge is a Danish word (pronounced "hoo-gah") that encompasses the feeling of togetherness, of being cosy and of well-being. It's about spending quality time with the people that matter most and enjoying the simple things in life. Something that, with our hectic work schedules and running around after the kids, we all wish we could do a bit more of.  And considering the Danes are one of the happiest workforces in the world, it's no wonder we're all trying to add a bit of hygge to our lives.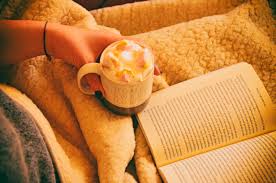 With many people predicting a cold winter this year have a look at our quick guide to helping your family get the hygge vibe.
Setting the scene
Hygge is all about being comfy and cosy. Think soft blankets to snuggle up in and squishy cushions. Create comfy and cosy spaces around your home to enjoy some quiet time. This can be anything from an armchair to relax in, to a homemade blanket fort to cuddle up with the kids and read a book. You can create that extra cosy atmosphere with warm lighting. Use groups of candles rather that one main light source to create a calm and intimate setting.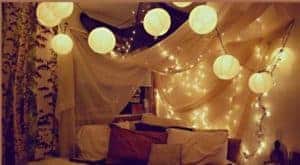 Open flames can be a problem when children are around. Captain Fantastic says stay safe and use battery operated candles and tealights when Hyggeing with your family. You could also consider using fairy lights to create a magical space in any room.
Dress to impress
Or not. Have a PJ day, we won't judge. Hygge is, after all, about being comfortable. Thick socks and knitwear will keep the whole family toasty. Heading outside? Knitted hats scarves and gloves are a must. In fact, anything woollen is in keeping with the hygge trend so maybe add a couple more jumpers to your Christmas wishlist!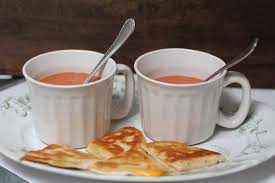 Fabulous Feasts
The Danes are famous for their delicious pastries and cooking together is a big part of hygge. Get the kids helping in the kitchen whipping up some delicious treats for everyone to share. In fact, cake is probably the most important part of hygge (in our opinion anyway). Stews, casseroles, any type of comfort food is also a must. Perfect for warming up at the end of a cold day and just making you feel good. Hot drinks are a great way to get that cosy feeling too. Anything from a simple cup of tea, to spicy chai or a hot chocolate with heaps of cream and marshmallows! Kids and adults alike will love experimenting with different flavourings and toppings.
Get together
Togetherness is one of the key points of hygge. Time to relax and unwind with friends and family. So switch off that phone, step away from the computer for the afternoon and declare your house a technology free zone! The one exception to this rule is the telly. Watching movies is a great family activity, so dig out some family favourites and cosy up under a blanket. Board games are brilliant for bringing people together and a little bit of friendly competition never hurt. You could create some winter crafts with the kids, snowy scenes and paper snowflakes. Or maybe get ahead and make some Christmas decorations or cards.
Or how about snuggling up in that blanket fort and reading some books together! With the new Paddington movie out in cinemas, you could read some of the original Paddington books with the kids, re-live your childhood and get every member of the family giggling with this bear's antics! For some festive fun from another family favourite, how about Peter Rabbit's "A Christmas Wish".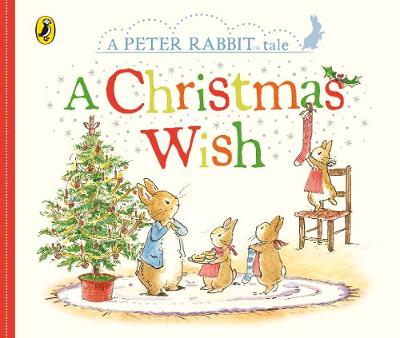 Get Busy
Hygge isn't just about staying indoors. Wrap up warm and head out for some fun and fresh air as a family. It can be as simple as a trip to your local park or maybe a family activity like ice skating or tobogganing. If you're lucky enough to get snow this winter you could have a snowman building competition or even a snowball fight. Just so long as you're all having fun together.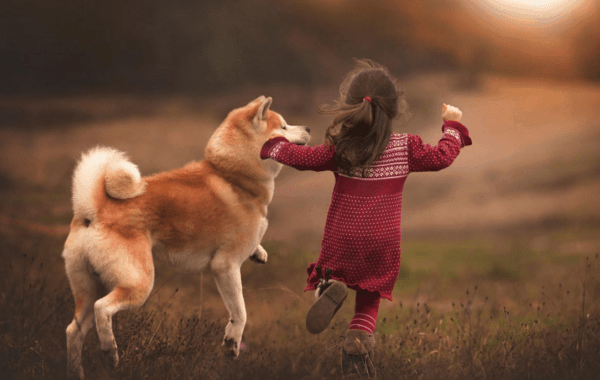 We hope we've given you some ideas on how to hygge this winter. We'd love to hear your suggestions and see your cosy pictures. Share them on our Facebook, Twitter or Instagram pages. Happy hygging!