Who doesn't love a tea party? It can be so much fun for children and adults alike and will be enjoyed by all. Here is how you can have the ultimate tea party at home.
Decide on A Date
First of all, you need to decide on a date. During lockdown, the guests should be pretty flexible on making dates as the guest list will be limited to your own household but after lockdown, that list will, of course, grow. Send out invitations with the arranged date to all invited and await responses.
Invitations should be pretty easy to make – you can use a free template online and print them out – there are plenty of tea party or afternoon tea invite templates out there.
Choose Your Menu
When it comes to hosting a tea party, you want the menu to be a showstopper. Food items that will interest all those invited. A good mix of savoury and sweet always goes down a treat, with a variety of sandwich fillings to choose from and a selection of baked goods. Eclairs, scones, and miniature cakes are always popular.
Guests will definitely prefer homemade so prepare ahead of time instead of buying from the shop. Shop-bought goods will do in a pinch but if you are planning the ultimate tea party, homemade goods are much more preferable. However, only prep your fillings before your sandwiches ahead of time – don't make them until just before otherwise the bread will go soggy!
Current restrictions may mean some ingredients are in short supply – especially with everyone baking at the minute – so ensure you shop enough in advance to have all the ingredients that you need.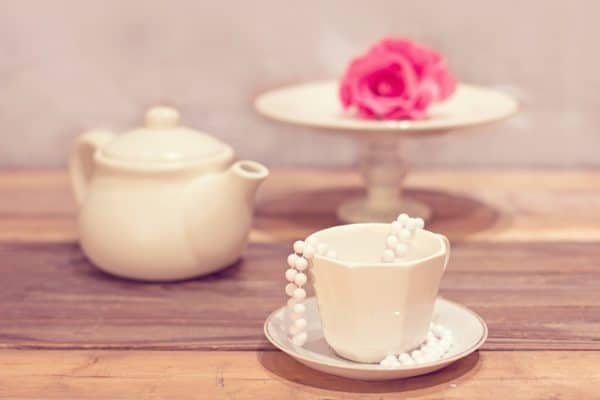 Outside or Inside?
A tea party can be held both inside and outside which makes it the perfect choice for a birthday party. It is a great theme for a birthday party that children and adults alike seem to love, even when we are not in lockdown, but it also means that it can be enjoyed by others outside of your household during restrictions.
. It is important to work out the best location for your tea party so that all of your guests can benefit – inside or outside. This means you could hold it at home but outside in your garden!
Decide on Décor!
When it comes to a tea party, the décor tends to be delicate, whimsical, and often spotted or floral. Decide on the décor you would like and make sure you have all the items you need before the big day.
Is There A Theme?
A tea party might seem like a theme in itself, but did you know that there are plenty of themes that you can actually choose for a tea party? One that is incredibly popular is the Alice in Wonderland tea party – people love this because of the tea party scene in the book!
There are numerous other themes that you can choose from if you wish to go down that avenue so be sure to check them out and see if any of them suit what you are planning.
Have A Selection of Teas
Whilst this may not interest the children as much, a selection of teas is a must for the adults invited. A good tea party always has a selection to choose from, ranging from an English Breakfast tea to an Earl Grey tea and even some herbal and fruity teas. Make sure that there is plenty of choice.
Tea is perhaps the most important part of the whole menu – so it is important to get it right. Whether you choose loose or bagged, make sure you have the best-tasting tea available.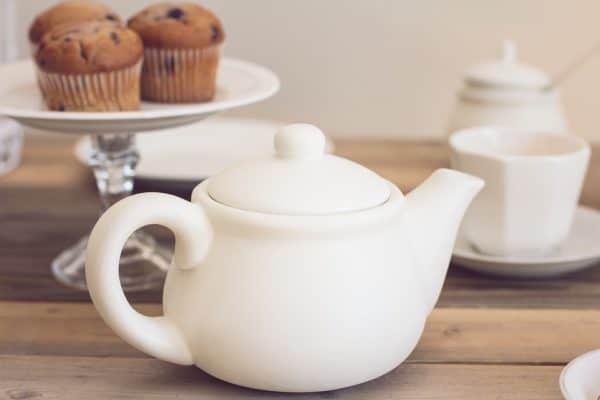 Make Sure to Have Plenty of Preserves
As well as having a wide selection of teas, you'll need a decent selection of preserves. With scones and tea cakes being a vital component of the traditional tea party menu. a variety of jams and spreads is a must so that there is something for everyone.
Set A Dress Code
When people think of tea parties, they think of classy, delicate clothing – think floral dresses and skirts for the ladies, suits, or smart apparel for the men. If you really want your tea party to be truly authentic, then set a dress code for everyone invited so they all turn up looking the part.
If hosting during lockdown, why not let members of the family look through each other's wardrobes and each choose something different to wear? If there is a theme, such as Alice in Wonderland, insist guests dress up like the characters.
Add an Element of Fun
Obviously, this is limited if you are hosting it with your own household during lockdown, but if you are hosting it afterwards for someone's birthday or just something fun to do, add an element of fun by asking everyone to bring their own teacup. There are so many stunning teacup designs available – perhaps you could have a competition to see who has the most unique one?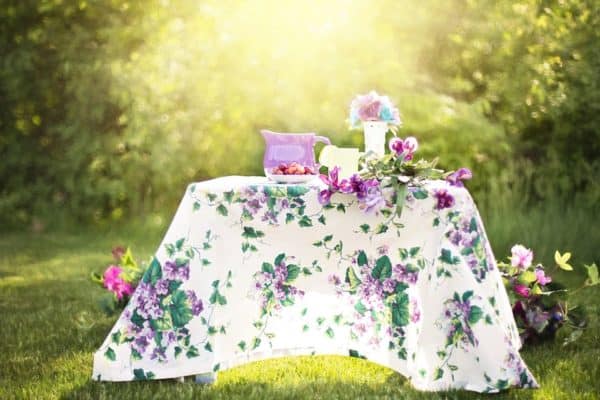 Decide on Some Music
The ultimate tea party music plays nicely in the background without taking over the conversation. Whilst you don't want it to be sad and melancholy, it also shouldn't be too noticeable. Plan a playlist in advance with some suitable songs – jazz is often a popular choice with others tending to opt for classical music.
You could even ask your guests to suggest some of their favourite pieces in those genres.
Have Fun
Lastly, and perhaps most important of all, make sure to have fun. Being a host or a hostess can be a tiring job, but it is worth it when you see everyone else enjoying themselves at something you have arranged. Don't forget that you are allowed to have fun too so serve yourself a cup of tea, make yourself a scone and enjoy!
Don't forget to check us out at Captain Fantastic for all your party needs!