Do you live in or around Ipswich, Suffolk? With the Easter school holiday fast approaching (roughly the 11th to the 22nd of April), you may be starting to think about planning some ideas to keep the kids entertained while they're off school. We've listed some great ideas for activities and days out in and around Ipswich below. Some are Easter related and some can be enjoyed at almost any time of the year. There are lots of fun-filled activities to help burn off your little ones' energy and some also provide educational benefits too. Perfect for making those back-to-school stories extra interesting, we hope you enjoy your days out with your kids this Easter break.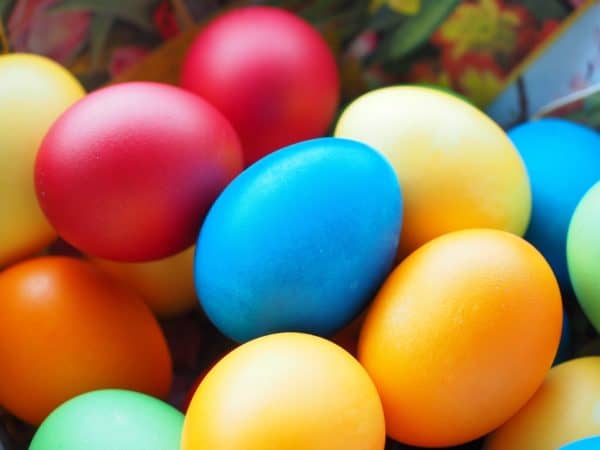 Superbowl UK Ipswich
If the weather isn't great, look at some indoor fun at Superbowl UK Ipswich. Families can practise their bowling skills and there are bumpers, ramps and a scoring system for an efficient game. There's also a jungle-themed Crazy Club soft play zone for younger children. Older kids can head along to the assault course taking on obstacles while avoiding laser beams for a thrilling experience. Finally, there's the SEGA Prize Zone with a selection of arcade games that'll bring the whole family together. 
Ipswich Museum
Calling all budding historians and archaeologists! Ipswich Museum is an adventure waiting to be had, with information spanning thousands of years from all over the world.
Travel through Suffolk's history with items from the Iron Age to the Romans and other civilizations around the globe. There's even a 'ride' down the river Nile in ancient Egypt. You can also watch history come to life with arts and crafts, workshops, talks and plenty more. This day out is certainly going to impress the history teacher back at school.
Wacky Warehouse Punch and Judy
Wacky Warehouse Punch and Judy is a multi-level adventure play structure designed for kids up to 10 years old. Little ones can climb, slide and scramble with plenty of space to burn off all that energy. There's also an enclosed area for babies and toddlers as well, with smaller versions of the larger play structures plus some little extras which are great for the development of interpersonal and motor skills.
School's Out Activities, Ipswich High School
Ipswich's most popular activity camp offers year-round school holiday cover, including Easter. Designed for kids aged 4-16 years it offers something for everyone from swimming and archery to cookery and dance, and more. Each week, there are performance theatre shows for the kids to showcase their talents to family members. There's also a landscaped playing field, an Astro pitch and tennis courts for playing lots of sports. It's a great way for kids to make new friends and develop their skills all round.
Easter in the Forest, Ipswich
15 April
Suitable for children from 10 months up to 6 years, the yearly 'Easter in the Forest' event is relaxed and informal. Each child will receive an Easter-themed craft bag. There'll be some nature crafts and themed activities and your little one can also enjoy some food around the campfire while listening to an Easter story.
Easter Bakery, Venue16
13-14 April
Hop along to Venue16 in Ipswich for a brilliant day of fun baking, including meeting the animals from Wycomb Pastures Mobile Petting Farm.
We hope you get to explore the great outdoors this Easter break and enjoy time as a family together. Moments like this are to be treasured, just like this quote by Lisa Weed Phifer @drweedphif suggests: "Being a family means you are a part of something very wonderful. It means you will love and be loved for the rest of your life."