The Easter school break is almost here and if you live in Kent and want a few ideas for some local Easter fun, look no further than our inspiring list below. Read on to discover lots of egg-citing family attractions – some are Easter-themed and others can be enjoyed on regular weekends or other school holidays too. Give your little ones an Easter break to remember this year and have them burn off all that energy for a great night's sleep at the end of the day.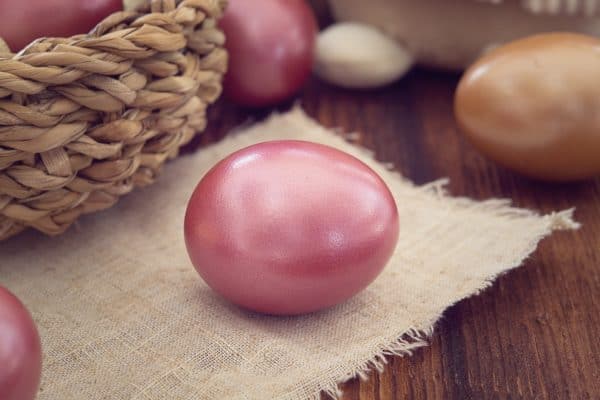 Easter Nest Trail, Leeds Castle
2-18 April
This Easter, Leeds Castle in Kent is inviting you to the Easter Nest Trail. Families can embark on an adventure in the great outdoors, where they use clues to seek out six giant bird nests. The nests all belong to different birds and the clues must be used to guess which bird lives in each nest. Once all have been solved, a delicious chocolate egg treat awaits. Families can also enjoy a fresh spring walk through the flowering daffodils and tulips. The picturesque gardens make the perfect backdrop to a family photo that you can cherish in a frame for years to come.
Charity Easter Egg Hunt, Canterbury
31 March
The Kent MS Centre in Merton Lane North is holding an egg-citing Easter egg hunt. There are also hook-a-duck games and more for all the family to enjoy.
Easter Celebration, Park Mall Shopping Centre, Ashford
31 March
Celebrate spring and the Easter holiday at the Park Mall shopping centre in Ashford. There'll be live music, handmade crafts and an Easter trail with a free chocolate egg for every child who completes it.
Spring into Easter, Kent Life, Maidstone
Celebrate spring's new beginnings this Easter by meeting the lambs and calves at Kent Life. Kids can choose to bottle feed some of the newest baby animals and also take a tractor ride. It's a great day out for animal lovers.
Easter Egg Trail, Mount Ephraim Gardens
17-18 April
On Easter Sunday and Easter Monday, Mount Ephraim Gardens will put on a cracking Easter egg trail to celebrate the spring season. Families must seek out the giant hand-painted eggs which will be hidden around the beautiful gardens.
Wildwood, Canterbury
Located just outside Herne Bay, Wildwood will put a smile on your face this Easter. Discover 40 acres of ancient woodland plus lots of animals from bears to wolves, and owls to wild boars and more. You can also listen to daily educational talks, hop along to some interesting animal feeds and take part in some craft workshops too.
Easter Adventure Quest, Dover Castle
2-24 April
Don't miss out on this egg-sighting adventure quest at Dover Castle being held from Sat 2nd April. Families can explore the historic site for clues, track down the Easter eggs and you'll then be rewarded with a chocolate treat and special certificate at the end. There's also egg rolling and an egg and spoon race to take part in and enjoy.
Ightham Mote, Sevenoaks
2-18 April
Can the kids spot the fish in the moat? At Ightham Mote, many Easter adventures await you. There's a nature trail with a whole host of challenges for little explorers, plus beautiful grounds to run through and play.
We wish you a wonderful Easter break with your family and hope that Kent offers all you need and more, for a fun-packed schedule. And remember, even if the kids play up a little or things don't go quite to plan, just embrace it all and try to enjoy yourself with the people who love you the most. As actress Jenna Morasca @JennaMorasca said: "Family is a unique gift that needs to be appreciated and treasured, even when they're driving you crazy. As much as they make you mad, interrupt you, annoy you, curse at you, try to control you, these are the people who know you the best and who love you."