With the weather getting colder and wetter you might be looking at ways to entertain groups of children of different ages. Whether they're your own or you're hosting a family gathering, we've got some great ideas for entertaining everyone, from toddlers to tweens.
Get Crafting
Craft activities are great for entertaining children of different ages. Children of all ages will be happy colouring and creating beautiful pictures. Collage or junk modelling works equally well. Children can use their imaginations to create spaceships, houses, vehicles, the only limit is their imagination!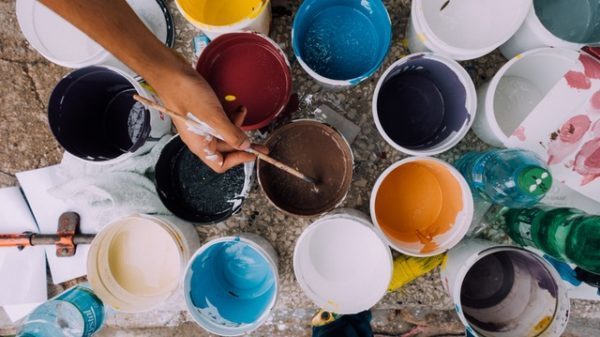 Watch a film
Why stop at one film? Have a movie marathon! Break out the popcorn and put on some family favourites. There are some brilliant movies out there for everyone to watch. Disney movies are brilliant at bringing everyone together and entertaining children (and adults) of all ages. You could theme your movies according to everyone's interests for example princess or animal movies. Or let everyone choose their favourites to share.
Get cooking
Cooking is a brilliant way to keep children entertained, plus you get to eat all your yummy creations once you're finished! Older children will like weighing out the ingredients and you can give younger children the very important job of mixing everything together. Cupcakes and biscuits work well as everyone can then decorate their own individual creations. Or how about some savoury recipes like pizza or pasta salads where everyone can add their own toppings according to their tastes.
Build a den
Den building is a great activity for entertaining a group of children. It can be a simple as throwing a sheet over the dining table, or an impressive feat of structural engineering in the garden, with sticks and branches. Everyone will enjoy setting up the den and children can work as a team, with older ones helping the younger children. Once you're finished, pop in some comfy cushions, add a few snacks and spend the rest of the day hiding out in your top secret HQ!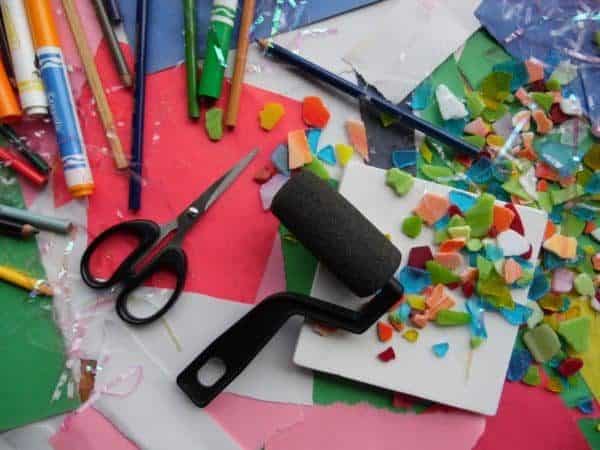 Make a board game
Whilst board games are a brilliant way to pass the time, it can be really hard to find one that caters for all ages. So why not make your own! Children can come up with an idea for the game and then enjoy making it all together with card and colouring pens. They might choose to do their own version of a well-known game or create something completely new. Whatever they choose they'll have fun making it and teaching you how to play at the end!
Gardening
At this time of year gardening might not sound like the most appealing activity at this time of year, so why not bring the garden indoors! Fairy gardens are perfect for children of all ages. Grab a seed tray and some cuttings out of the garden (or some miniature plants from the garden centre) and get creative. Add some painted stones for fairy houses and castles, or make a miniature farm using toy animals and a lolly stick fence!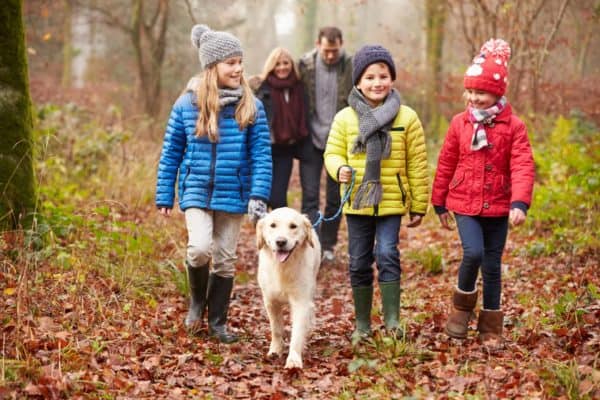 Go for a walk
On a dry, sunny day why not get out in the fresh air with a walk to the local park or woodland. Take a ball and get some games going – catch or football rounders work well for groups with varying ages. Or set the children a challenge to find certain objects on your walk. Four pine cones, three oak leaves, etc. You can vary the difficulty according to the age of the children. Why not work in teams, the team to find all the objects first wins!
Looking for some other activities to keep the kids entertained this Autumn? Check out our post on cooking with kids. Why not share your food or craft creations with us on Facebook, Twitter or Instagram.