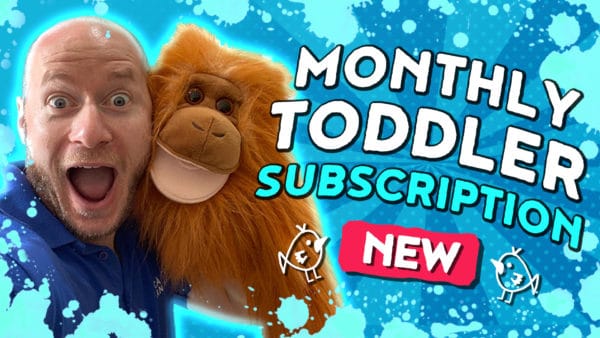 Toddler Registration Form
Our unique sessions will be hosted on 'Zoom'.
Each class will be personal, interactive & magical; full of nursery rhymes, magic, dancing, puppets and wellbeing –
Perfect for 1-4yrs.
Important Details
– Each class will be 30mins


– Every session will be through Zoom which can be used on your laptop, mobile or iPad/Tablet, this way we get to see and hear you – yay! (Don't panic if you / your child doesn't want to be seen on the video, you don't need to have your camera on, you can just listen and watch)


– A subscription is based on a 4 week period, costing £10 for one day a week and £20 for two days a week, which we will set up a direct debit for and can be cancelled at any time.

– There will be a maximum of 30 children per session.


– 'Drop Ins' are available at £4 per session for those who cannot commit to the 4 week period, and depending if there is space.


– You can join the subscription at any week during the month (i.e. you don't need to start on the 1st week of each month)


– For Subscription Members you will be emailed a fun Captain Fantastic Themed activity pack every 4 weeks.


– On your first 4 week subscription your entertainer will send you a personalised message via WhatsApp, so your children will have something cute they can watch over and over!
Once you have booked, we will send you through a 'How to use Zoom' guide for all of you who have not used it before.
To join us please complete the registration form with your details using the form below. Once completed you will immediately be taken to a page to set up your Direct Debit or Pay for your one-off session. Please have your bank details ready.