"Spreading happiness through entertainment & education"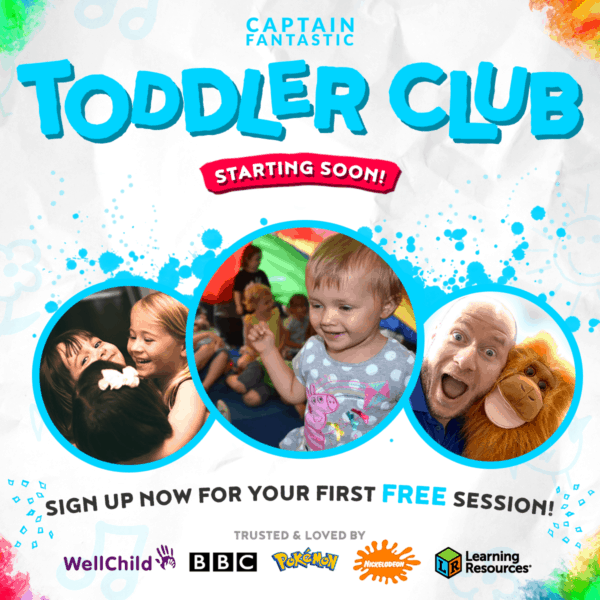 Join Our brand new groups!
We're about to launch brand new toddler groups around the UK.
As always, we offer your first class for free!
Dates and times are TBC, however if you're interested in joining please complete the below form for further info.
Last month we won 3x gold places at the 'What's Good To To Awards 2020', one being for 'best children's activity group'. We have also recently been featured on Sky News, The BBC and in the Telegraph for helping families and the community during the pandemic.
Our shows are full of magic, puppets, nursery rhymes, music and wellbeing, and they are perfect for 2-4yrs. The venues will be Covid secure and we will be following government guidelines, so numbers may be limited.
Looking forward to starting soon and speaking with you all! x
REGISTER YOUR INTEREST TODAY!
Want to start your
own toddler group?
Enjoy a fun and flexible living working with children.
Find out a little more about the opportunities we offer at Captain Fantastic.