As all parents know only too well, hungry children aren't a lot of fun. If you're having a big group of children round for a birthday party or sleepover, keeping them topped up with delicious and healthy food is a must. To help you get your menu just right, here are a few tips to keep your catering as quick, easy and hassle-free as possible.
Get the kids involved
An easy way to cut down on the time you spend cooking for a kids' party is to get the kids themselves involved in the catering. Make or buy a load of pizza bases, pre-cut some crowd-pleasing toppings and then let the party guests make their very own Italian creations. Not only does this add a fun element to your party, but you don't have to worry about fussy eaters as each child can add toppings according to their likes and dislikes. For older kids, sushi is another great option for a DIY meal. You can carry the DIY theme through to dessert by setting up your very own ice cream or cupcake station complete with a choice of toppings and sauces.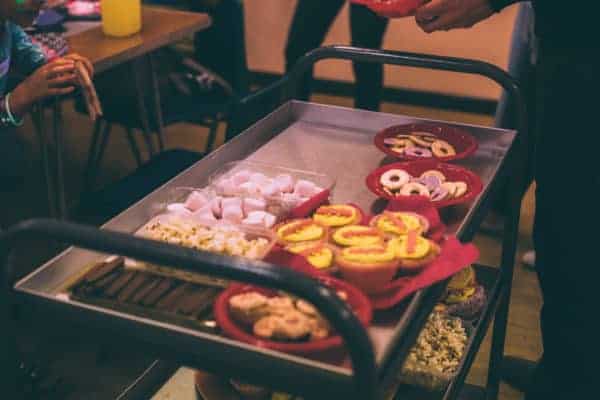 Keep it simple
The vast majority of kids like simple, tasty food. Make your life easier by keeping your party menu quick and easy and avoid the temptation to put anything fancy or adventurous on the plate. A dish that can be prepared in one big saucepan will make the prep and the washing up a lot easier. Spaghetti bolognaise is a great example of this, pretty much guaranteed to go down well with kids of all ages, it's quick, easy and very tasty. What's more, with veggie mince readily available from all major supermarkets, creating a meat-free version for any vegetarians on the guest list should be a doddle.
If you're going for the traditional party buffet remember you don't need to offer too many choices. Keep it simple with two or three sandwiches fillings, a couple of crisp flavours, some veg sticks and a savoury snack. If time really isn't on your side, you can cheat and buy sandwich fillings and prepared veg sticks from the supermarket, nobody will mind!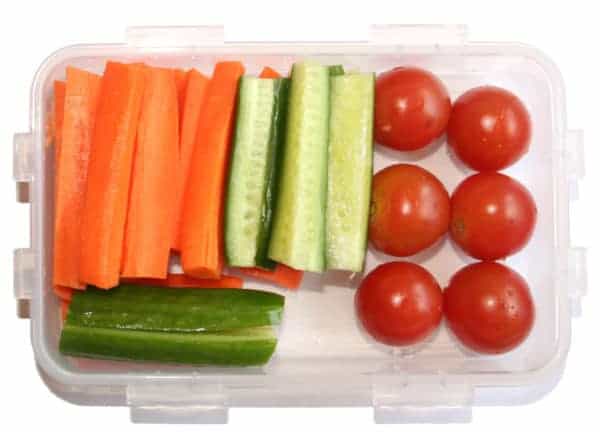 Prep food in advance
On the party day itself, you'll probably be busy decorating, packing party bags and planning activities, so the more cooking you can get done in advance, the better. If you're cooking pizza or sushi, chop all the veg the day before and store it in Tupperware containers. Spaghetti bolognaise can be made a day or two in advance and kept in the fridge while baked meals like macaroni and cheese can be made days or even weeks in advance and stored in the freezer.

Check dietary requirements before the big day. There's nothing worse than dishing up your freshly made meal only to find one or two kids can't eat it because of allergies or other dietary requirements. Make sure you ask about dietary requirements well before you begin planning your menu to ensure your party goes without a hitch.
What are your go-to favourites when catering for a large group? Share your ideas with us on Facebook, Twitter or Instagram.