Many people believe Christmas is a time for children, but when it comes to New Year's Eve –  it's all about the adults. But there is no reason why children can't have just as much fun as us adults on New Year's Eve (well, nearly as much!).
When you have children, there is no getting away from the fact that you will be spending your time entertaining them whilst you wait for the gongs of New Year to begin. Unless you book a babysitter, this is how many parents spend New Year's Eve.
The day often starts out all fun and games, but as time goes on, your children get more and more tired, their smiles turn upside down and they get progressively grumpier. You end up wishing the hours away, praying that they will fall asleep on the sofa, so that you can carry them upstairs to bed. The bottle of champagne in the fridge is looking ever more appealing as your nerves are increasingly tested by your screeching, overtired children. To avoid all the unnecessary drama of traditional New Year's Eve Celebrations with your children, read on!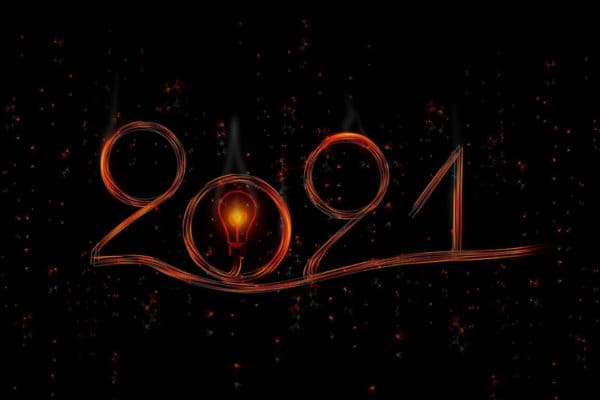 We all love our children, but it is important to have quality time for yourself and with your partner too. Combining the two on special occasions like New Year's Eve can sometimes be a challenge. Here are our top tips on how to have a brilliant time seeing in the New Year with your spouse AND your children!
In our opinion as parents and people who work with children, the goal of New Year's Eve is about keeping your children entertained enough during the day that they will be glad to fall into bed come bedtime. It is a difficult balance though – you don't want to wear them out too early, resulting in them needing a nap and then not going to bed in the evening! Here's our finely tuned activity guide for you to copy this New Year's Eve.
Morning
As tempting as it might be to start the day with a lie-in for everyone (if your children are not naturally early risers), get them up early to cook a delicious breakfast for everyone. Everyone loves pancakes, so start the day by encouraging the children to help you make the batter and then have a pancake tossing competition.
If pancakes aren't your bag, then there are all sorts of great breakfasts that are fun to make with children. During the day, keep an eye on the world and show the children any of the New Year's celebrations going on during the day, ahead of the UK's.
Mid-morning
After breakfast (if it's not raining), get out and about. If you have a dog, now is a great time to go for a family walk. Make the most of the early morning start to take Fido on a long walk in the country. He'll be delighted by the fresh air and it's a great way to get the kids active. Even better if there are some swings en route!
Alternatively, if it is a cold, wet, rainy day then choose a messy indoor activity like making a scrapbook of the family's highlights from the last twelve months. It's something you can keep forever and look back on fondly. This activity might need some preparation, like printing off photographs, finding tickets and receipts from days out you have had, etc. It's even more fun for little children if you have stickers, glitter, feathers, etc. to glue into the book.
Lunch
This is another opportunity to get your children busy in the kitchen. It'll help them learn new skills and maybe even inspire them to take up cooking as a hobby! Spaghetti and meatballs is a family favourite for so many of us, so it's an easy one to get your children involved with. This recipe is particularly good because it's packed full of hidden vegetables. It's great for those picky eaters out there. What's more, having a healthy dinner earlier on in the day means that you can save dinner time for party food time!
Mid-afternoon
Once all of the mess from cooking breakfast and lunch has been tidied up, it's time to get the children crafting once more! Now is the time to really get the countdown ticking. Get them making a Countdown Clock, a calendar for the year ahead that they can put up in their bedroom, or even homemade instruments that they can play during the party later on!
Dinner
It's party time! Get the party food out, turn the music on and get your dancing shoes on! Having a boogie with the kids to your favourite tunes will get them in the party mood and will, of course, wear them out further in the runup to bedtime.
Evening
This is the time to start unwinding before bed. Activities like reviewing your year and setting goals for the year ahead are brilliant for this time of the day. They fill you with satisfaction as you think about all of the achievements of the last year and motivate you to achieve even more in the coming year.
You can also play 'Guess the Resolution'. Everyone has to write down their New Year's Resolution and put them in a jar, hat or basket. When they are pulled out, everyone has to guess who wrote it. You could give out a little prize to the person who answers the most correctly.
Bedtime
Now is the time to make the most of Netflix or whatever other device/streaming service you want to use for this. In 2014, Netflix launched its "own original TV show All Hail King Julien, the three-minute short featured a little storyline about it finally being time to welcome the new year. It ended with a 10-second countdown to "midnight," confetti, and a dance party". What more could you possibly need? After the kisses and celebrations of some sparkling grape juice, get those sleepyheads tucked up in bed. They should be shattered!
'Open the Prosecco' time!
This speaks for itself! Pop those corks, get cosy, pop on Jools Holland and watch the year come to an end.
Get in touch to find out how to make your next special occasion even more special!
Happy New Year from all of us here at Captain Fantastic HQ!