The Easter school holiday is almost here and it's time to start planning some egg-citing Easter break fun for the kids to keep them entertained. Nobody wants to be cooped up at home the whole time so we thought it'd be useful to list some activities you could do in and around Colchester during the Easter break. Read on to discover lots of fun-filled family attractions – some are Easter-inspired and some can be enjoyed at other times of the year too.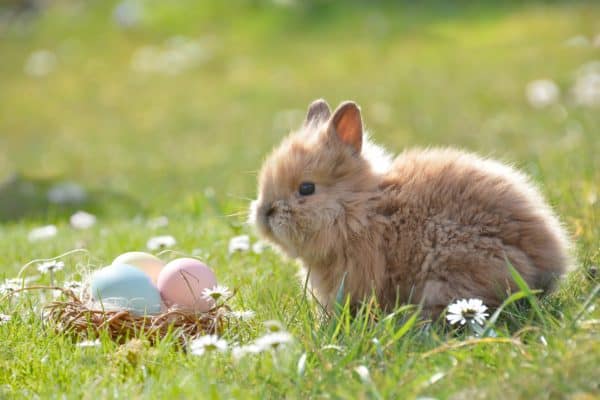 Abberton Reservoir Visitor Centre
17-18 April
There's an Easter Eggsplorer event happening at Abberton Reservoir in Colchester during the school holiday. Families with kids can take a walk around the reserve and complete the Easter Trail to collect a little pin badge prize. There are also fun Easter crafts to join in with – great for little ones who are into arts and crafts.
Knightzzz At The Museum, Colchester Castle
2 April
One to kick-off the start of the holiday, Knightzzz At The Museum offers a unique experience of sleeping over at Colchester Castle. Join the team for a slumber party like no other. Families will have the opportunity to meet some of the characters that would have lived hundreds of years ago, learn more about the Castle's history and cosy up with a late-night hot chocolate before drifting off in camp.
Easter Arts and Crafts, Hollytrees Museum
4,8,11,15 April
Take part in some fun Easter-themed arts and crafts at the Hollytrees Museum in Colchester. Once the kids have finished their creations, you can browse the museum as a family and enjoy all the interactive exhibits for a fun learning experience.
Musical Theatre Workshop, The Bunting Rooms
8-12 April
Have you got a budding world-class performer on your hands? Acting, singing and performing workshops run by the Scenario Performing Arts for children are being held for those aged 7-16 years.
Leisure World Colchester
Perfect for burning off lots of energy, the Kids Camp at Leisure World is designed for children aged 5 to 12 years. They can hop into action every weekday of the school Easter holiday. There's lots to do; swimming, arts and crafts, dodgeball, badminton, short tennis, football games and treasure hunts – there's never a dull moment.
Milkshake Live – Milkshake Monkey's Musical, Charter Hall
18 April
Ideal for families with younger children, Milkshake Live is a spectacular musical to watch and enjoy at Charter Hall in Colchester. Milkshake Monkey has some stage fright, but his favourite Milkshake friends are there to help. Sing along to the catchy songs and watch the lights, costumes and stage come together for a dazzling and memorable show. Your little monkeys are just gonna love it.
We hope you have a great time celebrating Easter and enjoying the break with your kids while they're off school. When it comes to showing our love, it's not all about spending money but spending quality time together. This can be better understood with Maxime Lagacé's @MLQuotes1 quote: "The more you're loving and understanding, the more your kids will sing."