Whenever adults are on a diet for a special occasion, they inevitably cave at some point because they have forbidden themselves to eat anything 'naughty'. They'll last a couple of weeks, or sometimes just a couple of days, before breaking and chomping down on a massive burger. Are kids the same? This time we look at whether forbidding junk food makes it more appealing to children.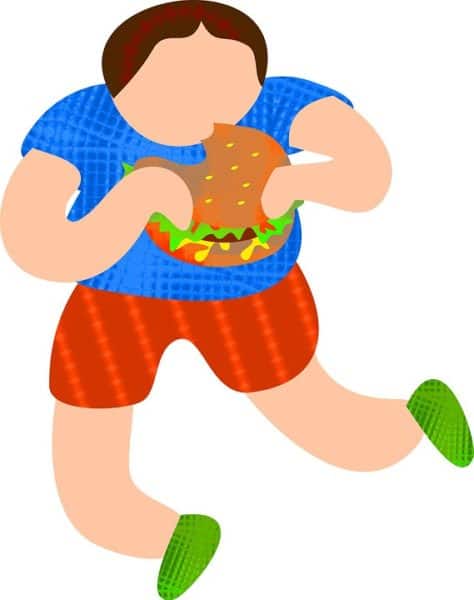 An enormous amount of attention is being paid to encourage children to eat healthily at the moment. Even BBC Children In Need have picked up on it. @BBCiN shared news that "In Stoke, @barts run The Little School of Improbable Cooking, a cooking project for young people that aims to encourage creativity and healthy eating. Their Children in Need booster grant went towards supporting remote cooking sessions at home during lockdown."
The proof is in the pudding
In 2014, the BBC conducted a study with the aim of answering the question, "Does restricting food make children want it more?" The answer was a resounding yes. Children were tested using fresh mango and raisins. The children were indifferent to these items when a survey was performed before the experiment. Food items needed to be found that the children were indifferent to in order for this experiment to work. In the experiment, the children were given fifteen minutes of unrestricted access to eat the mango at snack time and then just five minutes to eat the raisins. This was done every day for a week.
By the end of the week, the children were all eagerly awaiting the raisins and nonplussed about the mango. Even children who had been completely indifferent to both mango and raisins at the start of the week were raisin-fanatics by the end of the week. As such, the experiment proved that by restricting snacks or other food items you are likely to create the adverse effect of heightening your child's desire for those items.
Stories about studies like this make it difficult for parents to decide what to do. This is because, at the same time, we are also reading articles in the newspaper saying that a 'Junk food diet 'makes children badly behaved'. Therefore, parents are left in a tricky situation. On the one hand, they are being told that studies show forbidding junk food makes it more attractive. On the other, they are being told it causes behavioural problems. The answer to what to do about this complex problem might be simpler than you imagine.
Plenty to try
There are all sorts of ways to have conversations with your children about healthy eating habits and to encourage them to eat well. Save the junk food for occasional treats when you have something to celebrate, like a birthday. Here are our top tips.
1. Reward charts
This is particularly effective for younger fussy eaters. Reward charts provide simple and clear reinforcement of positive behaviour and allow you to keep track of your child's food habits. They're cheap and easy to create too. Win win!
2. Switch your reading material up
Our Founder, Tommy has recently published a new book about Captain Fantastic landing on a planet made of sweets and chocolate called Captain Fantastic and the Chocolate Planet. But Captain Fantastic and his hungry hound Winston soon find out what happens when you eat too many sweets! It's a great way to open up a conversation with your children about why it is important to have a healthy diet.
3. Have fun with food
Food should be fun, so let your children have fun with their food. Let them experiment with their hands – there's plenty of time to teach them how to use cutlery. Just concentrate on getting them to eat the right stuff first and go from there. Getting your children cooking with you will also make trying new food a fun experience. By being involved in choosing or preparing meals, they'll be more interested in eating what they've created.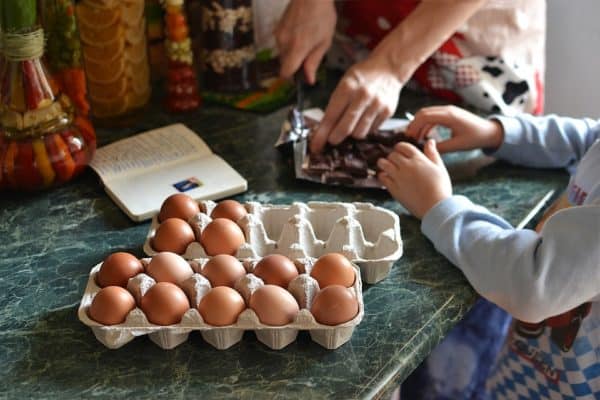 4. Use alternative ingredients to create meals that you know your children love Simply substituting ingredients that your children eat with items that they are reluctant to eat will make a huge difference to encouraging your children to eat well. Cauliflower rice is a great example of this. If your child will eat rice but not cauliflower, make cauliflower rice but don't tell them what it is until afterwards. A lot of the time, your children won't notice the substitutes at all. You can also make substitutions with sweet stuff that your children won't notice. Use yoghurt instead of ice cream or cream, for example. Having fruit as a pudding or snack is another great way to make sure that your children are getting their five a day.
5. Try dips
This is great if your children love sauces or dips like hummus. With some children, you can get them to try any food item if they like the dip enough! Your days of battling will be long gone. Try some of these delicious recipes out. We're sure you will love them too!
Fantastic Food
Here at Captain Fantastic we are able to create exceptional parties in a wide range of themes for children of all ages. We are organising parties online as well as seeing over 60,000 children every year through our kids' parties, mindfulness and wellbeing after school clubs, summer camps, theatre shows and corporate events.
There's a reason that we've been voted the UK's number one children's entertainment company; we know how to engage children. We work with children in school and outside for social occasions. We also work with toddlers and older children too. In 2020 we have been working hard to make sure that children are able to keep celebrating those big milestones in their lives by hosting parties online. Having your party online means that grandma and grandpa can still come and get involved without being put in any risk at all. It's an amazing opportunity to celebrate in a way that you had never considered. There are themed parties suitable for all ages. There are puppets, singing, nursery rhymes, magic, challenges, quizzes and music. Get in touch to find out how to book your little one's next special event.