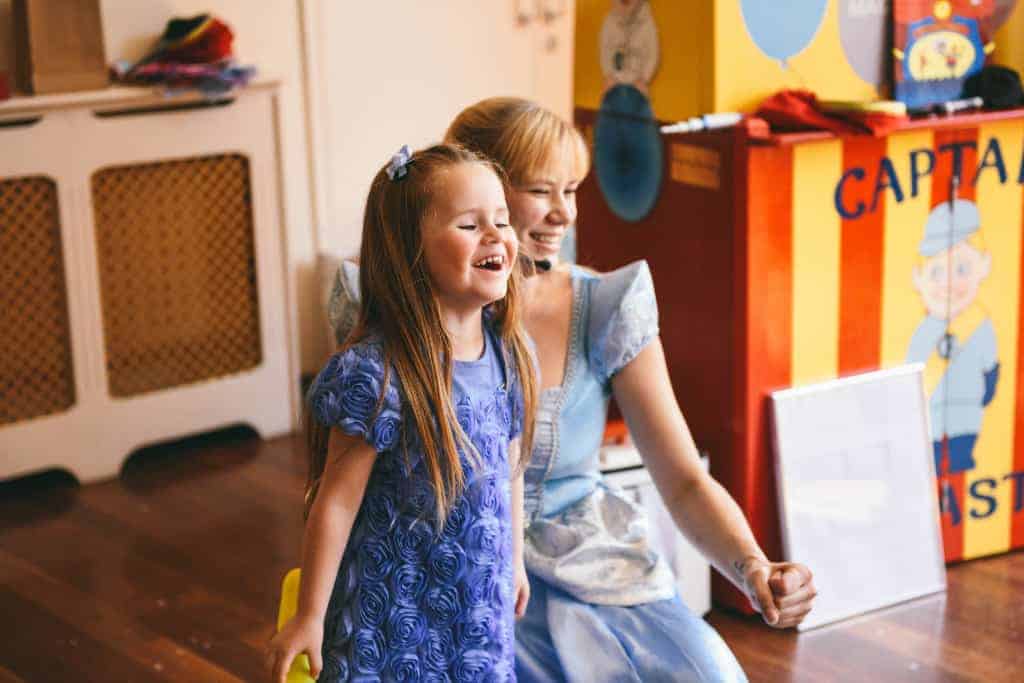 Elaine James called us as she had seen us at another party previously in Brighton and thought our performance was superb! Following this, she decided that she would book us for her daughter's 4th birthday. She chose our princess party, and our entertainer, Marissa, gave a show to remember.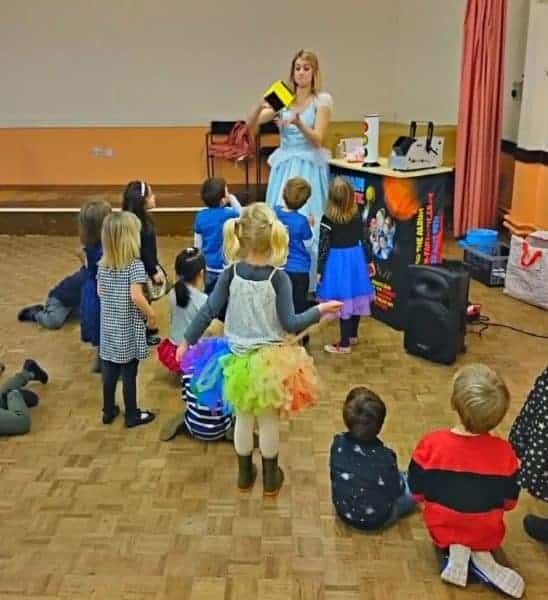 This is what Elaine had to say about her party!
Where did you hold your party and why did you choose that venue?
In a church hall. This enabled us more flexibility over numbers and catering.
What was the most important thing to consider when organising a party for your child?
Entertainment, somebody/thing to keep a gaggle of 4-year-olds entertained for the duration!
What made you choose Captain Fantastic to entertain at your party?
We had previously been to a party where Natalie had been the entertainer and we were blown away by how good she was.
What was the most enjoyable part of the show?
It's difficult to decide, there was so much entertainment wrapped up in one bundle. Probably the most memorable was towards the end when Natalie encouraged the parents to join in the dancing and everyone got up without question and without any awkwardness, the entertainment had been so good I think the parents were dying to join in by that point, to be honest 🙂
What makes Captain Fantastic different to other Children's entertainment companies?
Energy, there's an amazing energy that fills the room from the moment the party starts until the moment it stops, which for two hours is pretty impressive! There's enough entertainment, from jokes, to magic tricks, balloon animals to dancing, to keep the whole thing going for the duration and to keep everyone mesmerised!
What made the party particularly special?
The fact that everyone enjoyed themselves. We got such good feedback from other parents and everyone, children and parents, left the party with the biggest smiles on their faces.
Would you book with Captain Fantastic again?
Absolutely! Thank you again for such a great experience.